Close up é um phrasal verb que possui cinco sentidos. Ele é quase sempre traduzido como "fechar"; porém, assim como essa palavra, pode ser usado em contextos bem diferentes. Como sempre, exploraremos o tema através de diversas frases de exemplo. Se ainda não sabe usar o Anki para estudar esses exemplos, veja o tutorial completo antes de prosseguir.
Vamos aos sentidos e exemplos de close up.
1 – Primeiro, vejamos o sentido mais geral e literal de close up: fechar algo físico, como uma porta ou um móvel:
Be sure to close up the oven after you take out the cookies.
Certifique-se de fechar o forno após ter retirado os biscoitos.
My eye closed up because of the infection.
Meu olho fechou por causa da infecção.
We just saw them close up the door.
Nós acabamos de ver eles fecharem a porta.
2 – Agora veja close up no sentido de fechar um comércio ou empresa:
All the stores had closed up for the night.
Todas as lojas haviam fechado pela noite.
As the storm approached, everyone began closing up their businesses.
À medida que a tempestade aproximava-se, todos começaram a fechar seus comércios.
The bank is closing up all its overseas branches.
O banco está fechando todas as suas filiais no exterior.
("Overseas" é um termo que os Americanos usam geralmente para se referir ao exterior, especialmente a países do outro lado do oceano.)
I loved that restaurant, so I'm very disappointed that it closed up permanently.
Eu amei aquele restaurante, então estou bem desapontado que ele fechou permanentemente.
3 – Close up também pode ser equivalente à locução adverbial "de perto":
Close up she was no less pretty.
De perto, ela não era menos bonita.
Close up, he could see her face clearly.
De perto, ele consegue ver o rosto dela claramente.
A Japanese tourist is photographing it enthusiastically, first from close up then at a distance.
Uma turista Japonesa está fotografando entusiasmadamente, primeiro de perto e depois à distância.
4 – Close up pode se referir ao fechamento de uma ferida, especificamente:
The cut has closed up without a scar.
O corte fechou sem nenhuma cicatriz.
The procedure is finished. Now we need to close him up.
O procedimento está terminado. Agora nós precisamos fechá-lo.
The cut isn't too deep, so it should close up on its own, no stitches needed.
O corte não é muito profundo, então deve fechar por si mesmo, sem a necessidade de pontos.
5 – Por fim, close up é usado para falar do ato de esconder seus pensamentos e emoções:
Peter turned away from him, his expression closing up.
Peter virou as costas para ele, sua expressão se fechando.
("Turn away from" quer dizer "virar as costas para", "virar-se na direção oposta de", "afastar-se de".)
Why do you close up everytime I mention your father?
Por que você se fecha toda vez que eu menciono seu pai?
He didn't like her laughter and his face closed up angrily.
Ele não gostou da risada dela e a cara dele fechou-se com raiva.
Chegamos ao final. Se curtiu saber mais o phrasal verb close up, compartilhe o post com seus amigos. Até mais!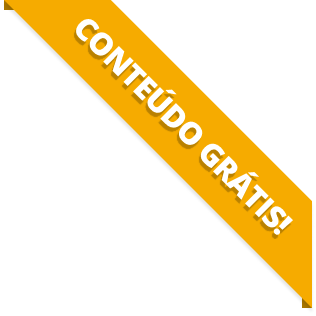 BAIXE O MATERIAL DO POST(PDF+MP3) PARA ESTUDAR QUANDO E COMO QUISER.