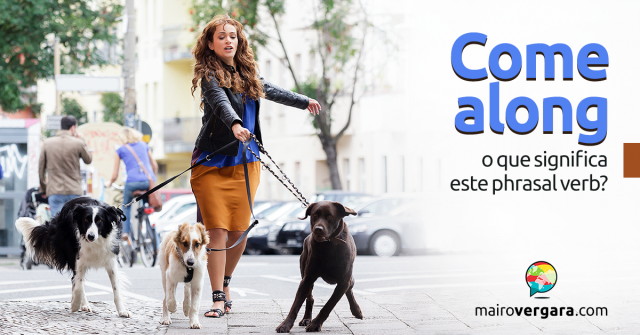 Hoje falaremos do phrasal verb come along. Como todos os posts aqui do site Mairo Vergara, este estará cheio de exemplos para que você entenda a expressão dentro de um contexto. Por isso, lembre-se da importância de praticar esses exemplos, para que seu aprendizado seja efetivo. Experimente usar o Anki para essa prática. Clique aqui caso queira mais informações sobre essa super ferramenta.
Bem, come along é usado com três sentidos diferentes: aparecer, acompanhar e melhorar ou progredir. Vai depender do contexto em que a expressão está inserida para que você entenda o que ela quer dizer. Por isso, sem mais delongas, vamos aos exemplos:
1 – Vamos começar com come along no sentido de aparecer:
He decided to give the money to the first stranger who came along.
Ele decidiu dar o dinheiro ao primeiro desconhecido que aparecesse.
He told me to work hard and take every opportunity that comes along.
Ele me disse para trabalhar duro e pegar toda oportunidade que aparecer.
Don't take the first offer that comes along.
Não pegue a primeira oportunidade que aparecer.
I'm hoping another offer will come along soon.
Eu espero que outra oferta aparecerá logo.
(Will antes de alguma verbo o coloca no futuro.)
Ray had some work to finish and decided to come along later.
Ray tinha um pouco de trabalho para terminar e decidiu aparecer depois.
2 – Agora, come along como acompanhar, ir junto:
I've never seen a baseball game – do you mind if I come along?
Eu nunca vi um jogo de baseball. Você se importa se eu for junto?
Please come along with me to the store.
Por favor me acompanhe até a loja.
If you go swimming, I'll come along.
Se você for nadar, eu vou junto.
3 – Por fim, come along no sentido de melhorar ou progredir:
The building work was coming along nicely.
O trabalho de construção estava melhorando bem.
(Repare na forma do past continuous, que passa a ideia de que algo teve um tempo de duração no passado. Was + verbo com a partícula ing.)
How's Kathleen coming along with her swimming?
Como a Kathleen está progredindo com seu nado?
(Nesta frase, temos o present continuous, que passa a ideia de que algo acontece naquele momento em que a frase está sendo dita.)
Thomas is more relaxed and his skills are coming along.
Thomas está mais relaxado e suas habilidades estão melhorando.
Our projects are coming along very well.
Nossos projetos estão progredindo muito bem.
How is your remodelling coming along?
Como seu remodelamento está progredindo?
Com todos os exemplos acima, você já tem bastante material de estudo para entender o phrasal verb come along. Gostou? Então não se esqueça de comentar e compartilhar!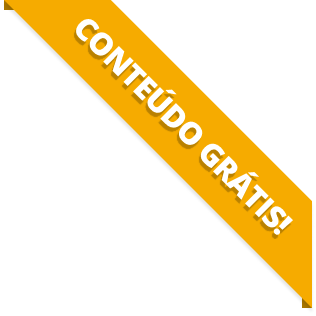 BAIXE O MATERIAL DO POST(PDF+MP3) PARA ESTUDAR QUANDO E COMO QUISER.