Acho que o título deste post deveria ser "Como se diz abrir o jogo em inglês?" Pois é exatamente isso que a expressão come clean significa. Mas calma, não feche o post ainda 😀
Muitas pessoas tem nos pedido para colocar a definição das estruturas e expressões que temos ensinado aqui no blog, logo na imagem ou na legenda no Facebook, para que elas não precisem entrar no site. O fato é que isso iria totalmente contra o que defendemos com relação ao aprendizado de idioma. Isso seria o mesmo que aprender de uma lista de palavras. Não vai funcionar, em algumas horas ou dias, você irá esquecer aquela definição, pois ela nunca foi contextualizada, não faz sentido para o seu cérebro.
Por isso, reafirmo que se você quer mesmo estudar inglês e aprender, se dê ao trabalho de gastar tempo com o idioma, não seja imediatista.
Dito isso, é por este motivo que disponibilizamos vários exemplos em todos os posts aqui no site. Hoje não seria diferente. Apesar de serem vários exemplos, é importante sempre revisar o conteúdo de modo que você de fato internalize o que aprendeu. Para ajudar nisso, leia o nosso post do Anki e descubra como você pode organizar e revisar todo seu conteúdo com eficácia.
Agora é hora dos exemplos. Vamos lá:
The company has refused to come clean about its pollution record.
A empresa se recusou a abrir o jogo sobre seu registro de poluição.
I want you to come clean with me about your financial status.
Eu quero que você abra o jogo comigo sobre seu status financeiro.
Sam will come clean with me. I know he will.
Sam vai abrir o jogo comigo. Eu sei que ele vai.
I should probably come clean now and admit that I don't really know how to cook at all.
Eu deveria provavelmente abrir o jogo agora e admitir que eu de fato não sei cozinhar nada.
I felt it was time to come clean and tell her what the doctor had told me.
Eu senti que era hora de abrir o jogo e contá-la o que o médico tinha me dito.
It's time for the Chancellor to come clean about the proposed tax rises.
É hora da Chanceler abrir o jogo sobre os aumentos de impostos propostos.
If you come clean about what happened I will promise to keep it to myself.
Se você abrir o jogo sobre o que aconteceu eu prometerei guardar isso para mim.
(prometo manter segredo)
I thought it was time to come clean with everybody about what I'd been doing.
Eu pensei que era hora de abrir o jogo com todo mundo sobre o que eu estava fazendo.
The bad employee came clean and told his boss he had been stealing from the company.
O mal empregado abriu o jogo e disse a seu chefe que ele estava roubando da empresa.
After admitting that he was an alcoholic, Benjamin began coming clean and admitting his past mistakes.
Depois de admitir que ele era um alcoólatra, Benjamin começou a abrir o jogo e admitir seus erros do passado.
The government should come clean about its plans.
O governo deveria abrir o jogo sobre seus planos.
I want you to come clean with me once and for all!
Eu quero que você abra o jogo comigo de uma vez por todas!
Bom, pessoal, por hoje é só. Agora é a sua vez de colocar a mão na massa e praticar bastante com os exemplos. O link para download dos áudios dos exemplos está no final do post. Até a próxima!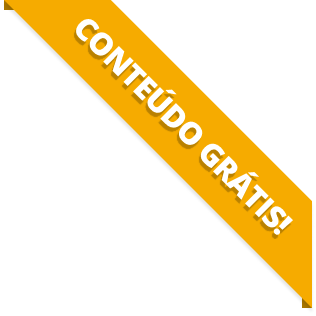 BAIXE O MATERIAL DO POST(PDF+MP3) PARA ESTUDAR QUANDO E COMO QUISER.