A expressão do post de hoje é uma ótima tradução para nossa expressão brasileira "uma mão na roda". Ao pé da letra, to come in handy seria algo como "vir em conveniência". Além de mão na roda, temos outras alternativas como "vir a calhar", "cair como uma luva" ou simplesmente, ser muito útil. Como sempre digo nos posts, a tradução em si não importa muito, lembre-se sempre que o objetivo final é que você entenda bem o sentido da estrutura em inglês.
E como de costume, estaremos disponibilizando loads of exemplos para você praticar bem sua compreensão e ir se acostumando com a expressão. E para fortalecer ainda mais seu aprendizado, sugiro que você dê uma lida no nosso post do Anki antes de prosseguir, caso você ainda não conheça a ferramenta.
Vamos aos exemplos:
This tool kit might come in handy if you ever need to fix anything that breaks around the apartment.
Este kit de ferramentas pode ser uma mão na roda se você alguma vez precisar consertar qualquer coisa que quebrar pelo apartamento.
I generally take a map when I go hiking because it always comes in handy if we get lost or turned around.
Eu normalmente levo um mapa quando eu vou caminhar porque é sempre uma mão na roda se nos perdermos.
(get turned around significa basicamente se perder. Por isso, não traduzimos a expressão. Seira redundante já que temos "get lost" na frase)
When flying on planes, a pack of bubble gum will come in handy if your ears start to pop when the altitude changes.
Ao viajar de avião, um pacote de chicletes será uma mão na roda se seus ouvidos começarem a estalar quando a altura mudar.
Bring your umbrella because it might come in handy if the weather changes and starts to rain.
Traga seu guarda-chuva porque ele pode ser muito útil se o clima mudar e começar a chover.
Even though he works so slowly, Uncle Bill always comes in handy when we are trying to fix the old mustang because of his mechanic experience.
Embora ele trabalhe tão devagar, o Tio Bill sempre é muito útil quando nós estamos tentando consertar o mustang velho por causa de sua experiência como mecânico.
Duck tape comes in handy when you need to make a quick fix, or if you need to handle something before the repairman comes.
Fita adesiva é uma mão na roda quando você precisa fazer um conserto rápido ou se você precisa lidar com algo antes do reparador chegar.
Even though I don't like being so attached to it, my smart phone comes in handy when I need to find an address or look up information quickly.
Embora eu não goste de ser tão ligado a isso, meu smartphone é uma mão na roda quando eu preciso encontrar um endereço ou procurar informação rapidamente.
Bring that blanket on the picnic because it will come in handy if there are no tables left and the grass gets itchy.
Traga aquela toalha no picnic porque ela será muito útil se não tiver nenhuma mesa vazia e a grama der coceira.
Dad's old radio always comes in handy whenever the power goes out and we can't listen to the news on TV.
O rádio velho do papai é uma mão na roda sempre que a energia acaba e nós não conseguimos ouvir às notícias na TV.
The extra $50 that grandpa gave me will come in handy when I'm short on cash for groceries.
Os $50 extra que o vovô me deu serão uma mão na roda quando eu estiver sem dinheiro para as compras.
Chegamos ao fim de mais um post e espero que você tenha gostado da dica. Ah, não se esqueça de baixar o material de apoio.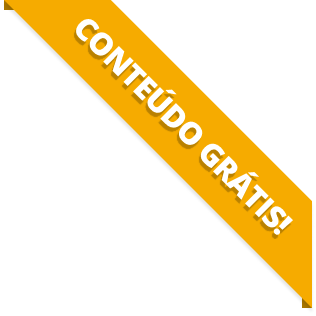 BAIXE O MATERIAL DO POST(PDF+MP3) PARA ESTUDAR QUANDO E COMO QUISER.