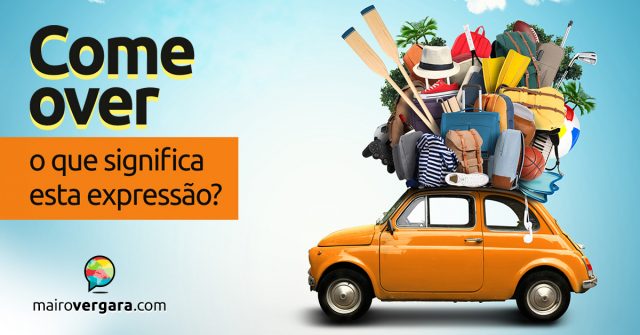 Come over é um phrasal verb comum na língua inglesa e que você provavelmente já ouviu. O que talvez você não saiba é que come over tem cinco sentidos diferentes.
Come over é bastante conhecido no sentido de visitar alguém, mas também pode ter o sentido de chegar em algum lugar cruzando algo; mudar de lado em uma discussão; influenciar ou sobrecarregar alguém com algo (em português podemos dizer "o que deu em você?") e ter uma opinião sobre alguém quando você vê ou conhece a pessoa pela primeira vez.
Depois de ler os exemplos abaixo, você vai entender como usar come over em seus diferentes sentidos. Só lembre-se que para realmente internalizar esses sentidos, você precisa colocá-los no Anki. Clique aqui e saiba como.
1 – Come over no sentido mais comum, ou seja, visitar alguém. Perceba que nos exemplos traduzimos o phrasal verb da maneira como falaríamos em português, não necessariamente usando a palavra "visitar":
Come over for lunch tomorrow.
Venha para o almoço amanhã.
Why don't you come over for dinner?
Por que você não vem para o jantar?
Come over to my place and we'll discuss it.
Venha para minha casa e nós discutiremos isso.
I want to show you my garden, so please come over soon.
Eu quero te mostrar meu jardim, então por favor venha logo.
2 – Come over como chegar em algum lugar cruzando algo:
The settlers came over the bridge.
Os colonizadores chegaram pela ponte.
Her great-grandparents came over from Ireland in the nineteenth century.
Os bisavós dela chegaram da Irlanda no século dezenove.
3 – Come over no sentido de mudar de lado em uma discussão:
After hearing our speech, the group came over to our side and voted for us.
Depois de ouvir nosso discurso, o grupo foi para nosso lado e votou a favor da gente.
He's decided to come over to their side.
Ele decidiu mudar para o lado deles.
I thought that Bill was a Republican. When did he come over?
Eu pensei que o Bill era um republicano. Quando ele mudou de lado?
4 – Come over no sentido de influenciar ou sobrecarregar alguém.
Something came over me, and I lost my patience for a while.
Algo me sobrecarregou e eu perdi minha paciência por um tempo.
A wave of anger came over him.
Uma onda de raiva o influenciou.
He's not normally so rude – I don't know what's come over him.
Ele não é geralmente tão rude. Eu não sei o que o sobrecarregou/o que deu nele.
Why are you leaving? What's come over you?
Por que você está indo embora? O que deu em você?
5 – Come over como ter uma opinião sobre alguém depois de conhecê-la, ou seja, aparentar:
A lot depends on how well you come over in the interview.
Muito depende do quão bem você aparenta na entrevista.
He came over well in the interview.
Ele aparentou/se saiu bem na entrevista.
She comes over as quite naive.
Ela passa a ideia de bem ingênua.
Conte para a gente o que achou do phrasal verb come over abaixo, nos comentários. Se gostou do post, lembre-se de compartilhá-lo com outros estudantes de inglês.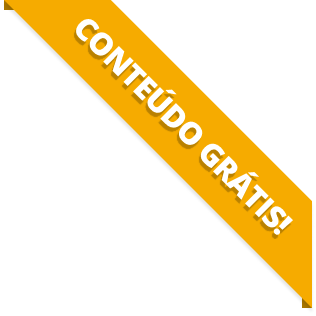 BAIXE O MATERIAL DO POST(PDF+MP3) PARA ESTUDAR QUANDO E COMO QUISER.