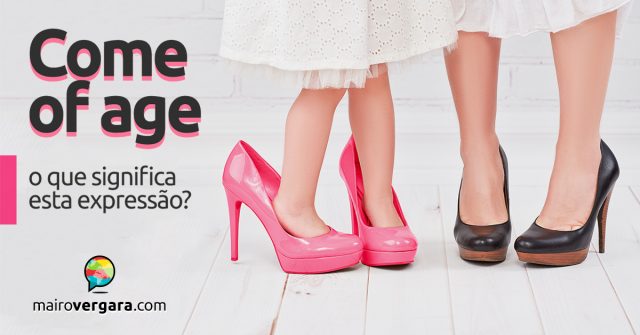 Hoje veremos uma expressão muito frequente e bastante útil: come of age. Ela funciona como um verbo, que pode ter dois sentidos. Como sempre, trazemos vários exemplos de cada sentido apresentado. Lembre-se de colocar os exemplos no Anki. Se ainda não conhece o Anki, veja este tutorial e turbine seu aprendizado de forma gratuita e eficiente.
1 – O primeiro sentido de come of age é "tornar-se adulto", "atingir a maioridade". Seguem os exemplos:
My parents came of age during the 1960s.
Meus pais tornaram-se adultos durante os anos 60.
Your son's children have now come of age.
Os filhos do seu filho agora ficaram maiores de idade.
(O "have" é apenas verbo auxiliar do tempo verbal present perfect, em que a frase se encontra. Não há necessidade de preocupar-se com isso, apenas saiba que está no passado.)
Watching my daughters come of age has been the biggest joy of my life.
Assistir minhas filhas ficarem adultas tem sido a maior alegria da minha vida.
That was the summer I came of age, and learned what real responsibility is.
Aquele foi o verão em que eu me tornei adulto, e aprendi o que verdadeira responsabilidade é.
Of all the kids who come of age this year, how many will actually vote?
De todas as crianças que ficarem maiores de idade neste ano, quantas vão realmente votar?
2 – Come of age pode significar "atingir um nível avançado de desenvolvimento e passar a ser aceito por muitas pessoas" — tratando-se de uma ideia, prática ou instituição. Geralmente dizemos "atingir a maturidade", "estabelecer-se" ou simplesmente "passar a ser mais aceito(a)", nesse sentido.
With this movie, Australian cinema finally comes of age.
Com esse filme, o cinema Australiano finalmente atingiu a maturidade.
The idea of equality in the workplace has come of age.
A ideia de igualdade no local de trabalho passou a ser mais aceita.
(Similar a uma frase no início, o "has" é apenas verbo auxiliar do tempo verbal present perfect, que indica um momento passado não especificado — não é dito quando exatamente "passou a ser mais aceita".)
After years of sophisticated mimicry, Japanese design has come of age.
Após anos de imitação sofisticada, o design Japonês finalmente atingiu a maturidade.
It will take time for this program to come of age — try not to lose faith in the meantime.
Vai levar tempo para esse programa se estabelecer — tente não perder a fé, enquanto isso.
Recycling is an issue that has come of age in Britain in the last decade.
Reciclagem é uma questão que tem amadurecido na Inglaterra, na última década.
O que achou do post de hoje? Tem alguma sugestão? Escreva para a gente nos comentários. Compartilhe o post e até mais!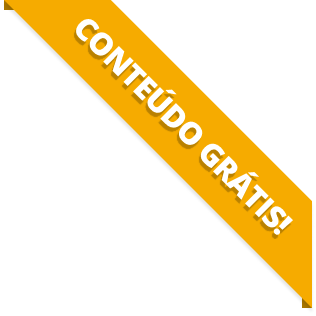 BAIXE O MATERIAL DO POST(PDF+MP3) PARA ESTUDAR QUANDO E COMO QUISER.