To come out swinging é uma expressão que vem do boxe, e que significa "ir para cima com tudo". O verbo swing, "balançar", refere-se ao movimento de um soco sendo desferido, e quando alguém já vem com agressividade para uma competição ou debate, é como se fosse um boxeador que já começa o match na intensidade — por isso a expressão.
Para dizer que alguém "veio/foi para cima de alguém", você usa a preposição at: They came out swinging at me. Vieram para cima de mim com tudo.
É muito comum ver esta expressão no contexto de reportagens esportivas, debates políticos, etc., como você pode ver nas frases de exemplo, logo abaixo.
He came out swinging at his critics, accusing them of having their own agenda.
Ele foi com tudo para cima dos críticos, acusando-os de ter suas próprias intenções.
The company knew it was going to have to come out swinging.
A companhia sabia que teria de vir com tudo.
They may be underdogs in this series, but you can be sure that they'll come out swinging.
Eles podem ser azarões nesta série, mas você pode ter certeza de que virão com tudo.
It's time for Biden to come out swinging.
Está na hora do Biden vir com tudo.
America's biggest tech firms, including Amazon, Facebook, and Google, have come out swinging against tax reforms in France.
As maiores firmas americanas de tecnologia, incluindo a Amazon, Facebook e o Google, vieram com tudo contra as reformas fiscais na França.
He is ready to come out swinging.
Ele está pronto para ir com tudo.
We just knew we had to come out swinging, and we did.
Nós só sabíamos que tínhamos de ir com tudo, e foi o que fizemos.
They say he is ready to come out swinging in the next debate.
Dizem que ele está pronto para ir com tudo no próximo debate.
He also used the news conference as an opportunity to come out swinging at his opponents.
Ele também usou a coletiva de imprensa como uma oportunidade de ir com tudo para cima de seus oponentes.
We knew they'd come out swinging — they're one of the best teams here.
Sabíamos que eles viriam com tudo — eles são uma das melhores equipes aqui.
Chinese state media were mysteriously quiet when Trump threatened to raise tariffs again on May 5, but since then they've come out swinging….
A mídia estatal chinesa esteve misteriosamente silenciosa quando Trump ameaçou levantar tarifas novamente em 5 de maio, mas desde então ela veio para cima com tudo….
Caso tenha gostado desta nova expressão, não deixe de usar o Anki para anotar algumas das frases abaixo e revisar mais tarde.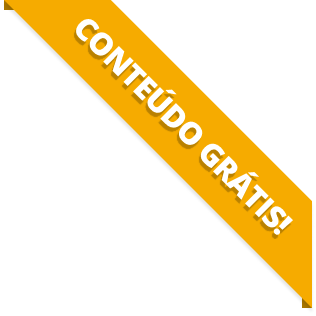 BAIXE O MATERIAL DO POST(PDF+MP3) PARA ESTUDAR QUANDO E COMO QUISER.