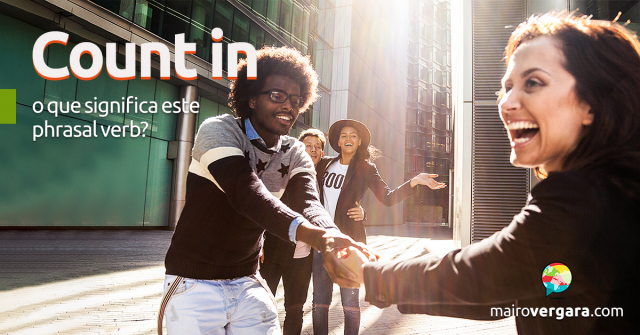 A expressão de hoje é daquelas que todo mundo gosta. Primeiro, porque só tem um uso e segundo, porque o sentido dela é quase o mesmo do verbo sozinho. O phrasal verb count in quer dizer contar com alguém e geralmente é usado por alguém que quer ser incluído em alguma atividade, ou seja, count in poderia também ser traduzido por incluir. Vamos ver os exemplos para entender melhor como usar essa expressão. Como sempre, lembre-se de usar o Anki para melhorar sua performance de estudos de inglês. Ainda não conhece essa ferramenta de repetição espaçada? Clique aqui e leia nosso tutorial completo.
Veja os exemplos de count in abaixo. Perceba que toda vez que o objeto da frase é um pronome, por exemplo me, ele vem entre o verbo e a partícula do phrasal verb:
'There's a party on Saturday.' – 'Count me in!'
"Tem uma festa no sábado." "Conte comigo!"
If you're going on that skiing holiday, you can count me in; I'd love to go.
Se você vai naquelas férias de esqui, você pode contar comigo. Eu adoraria ir.
Please count me in for the party.
Por favor conte comigo para a festa.
Don't count me in for the party.
Não me inclua na festa.
Count in everybody who said they would attend.
Inclua todos que disseram que iriam participar.
Can all the members be counted in?
Todos os membros podem ser incluídos?
I'd love to come; count me in.
Eu adoraria vir, conte comigo.
I hear you're planning a trip to the game next week. Count me in!
Ouvi que você está planejando uma viagem para o jogo na semana que vem. Conte comigo!
Did you count the tall ones in?
Você incluiu os altos?
(Perceba que você pode separar o phrasal verb pelo objeto da frase, que no caso acima é the tall ones.)
Did you count in the tall ones in the corner?
Você incluiu os altos no canto?
(A frase está no passado porque usamos o auxiliar did para fazermos a pergunta.)

O post de hoje foi sobre um phrasal verb simples, mas muito importante. Por isso, lembre-se de praticá-lo para que ele se torne natural para você. Comente e compartilhe o post, caso tenha gostado.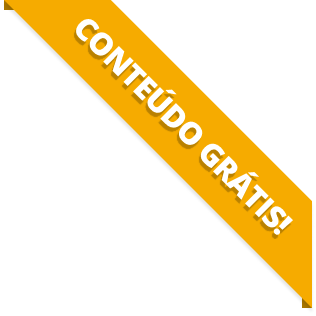 BAIXE O MATERIAL DO POST(PDF+MP3) PARA ESTUDAR QUANDO E COMO QUISER.