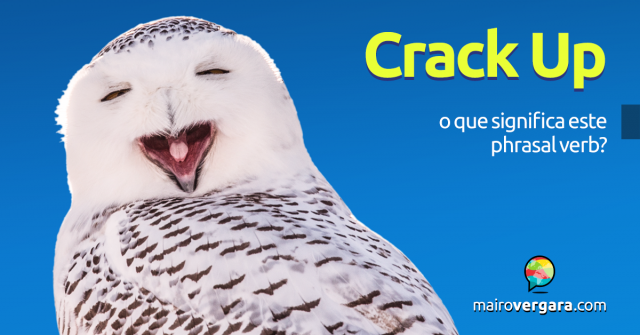 Crack up é um phrasal verb interessante porque tem 5 sentidos e alguns deles, totalmente opostos um do outro. Quer ver? Crack up pode significar ter um ataque de nervos ou ter um ataque de risos. Além disso, crack up pode querer dizer "fazer alguém rir bastante", prejudicar ou danificar algo ou alguém e elogiar alguém ou algo.
Nos exemplos que veremos abaixo, há várias situações em que crack up é usado. Por isso leia as frases, coloque elas no seu Anki (clique aqui para saber o que é o Anki e como usá-lo) e pratique bastante.
1 – Crack up no sentido de ter um ataque de nervos:
He just cracked up from the stress.
Ele apenas teve um ataque de nervos por causa do stress.
We were afraid that the pilot might crack up under the stress.
Nós receávamos que o piloto poderia ter um ataque de nervos sob stress.
The poor guy cracked up. It was too much for him.
O pobre rapaz teve um ataque de nervos. Era demais para ele.
I lost my appetite, became unable to sleep, and worried that I was cracking up.
Eu perdi meu apetite, fique incapaz de dormir e preocupado que eu estivesse tendo um ataque de nervos.
2 – Crack up no sentido de ter um ataque de risos, "rachar de rir":
The girls all cracked up when they saw him.
As meninas todas tiveram um ataque de risos quando elas o viram.
She cracked up when I told her the joke.
Ela teve um ataque de risos quando eu contei para ela a piada.
I knew I would crack up during the love scene.
Eu sabia que eu teria um ataque de risos durante durante a cena de amor.
3 – Crack up como fazer alguém ter um ataque de risos, "rachar de rir":
Little kids just crack me up with the things they say.
Crianças pequenas apenas me fazem rir com as coisas que elas falam.
The funny movie cracked us up.
O filme engraçado nos fez "rachar de rir".
The comedian cracked up the audience.
O comediante fez a plateia "rachar de rir".
4- Crack up no sentido de danificar ou estragar algo ou alguém:
I cracked up the car when I hit a tree.
Eu danifiquei o carro quando eu bati numa árvore.
We gave him a remote control plane for his birthday, but he cracked it up on his very first flight.
Nós demos para ele um avião de controle remoto, mas ele o estragou no seu primeiro vôo.
The plane cracked up when it hit the ground.
O avião estragou quando ele bateu no chão.
The accident cracked him up a little.
O acidente o danificou um pouco.
5 – Crack up como elogiar alguém, geralmente incorretamente. "Pintar alguém" como algo:
I am simply not the genius I'm cracked up to be.
Eu simplesmente não sou o gênio que "me pintam".
His friend cracked him up to be a great mechanic, but I thought his work was shoddy.
O amigo dele "o pintou" como um ótimo mecânico, mas eu achei que o seu trabalho foi fraco.
She was cracked up as a pretty good golfer.
Ela "foi pintada como" uma jogadora de golfe muito boa.
Conte para a gente se você já tinha ouvido este phrasal verb e em qual sentido. Gostou do artigo? Comente e compartilhe!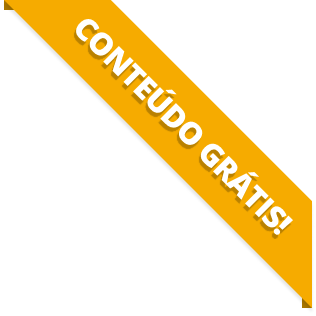 BAIXE O MATERIAL DO POST(PDF+MP3) PARA ESTUDAR QUANDO E COMO QUISER.