O phrasal verb de hoje é mais um que não apresenta muitas dificuldades: cross off quer dizer "riscar", como quando você risca um item de uma lista. Ele pode ser traduzido de formas diferentes de acordo com o contexto: "tirar", "remover", "eliminar" — mas o sentido é sempre o mesmo. Esqueça "cruzar", no entanto — embora to cross tenha esse significado, ele é totalmente deixado de lado com este phrasal verb.
Fácil demais? Pois é. Às vezes os phrasal verbs são assim. Como diz o sinistro personagem representado por Anthony Hopkins no filme Fracture: "Às vezes a vida nos dá pequenos presentes…". Então aí está o seu presente de hoje: um phrasal verb facinho e pronto para o consumo — e com "consumo" queremos dizer, a sua listagem de frases no Anki!
Vamos ver a lista de frases, para colocar a expressão em contexto. Note que geralmente o objeto da frase vem entre os elementos do phrasal verb, cross e off, quando a estrutura é ativa:
Personally, I'd be glad to cross that worry off the list.
Pessoalmente, eu ficaria feliz de riscar essa preocupação da lista.
Oh, and we can cross Erica off the list of suspects now.
Ah, e agora podemos riscar a Erica da lista de suspeitos.
If you really want to help, volunteer to make dinner or do laundry so Mom can cross a few things off her list.
Se você quer mesmo ajudar, ofereça de fazer o jantar ou lavar as roupas, para que a mãe possa riscar algumas coisas de sua lista.
Depending on your allergy, you can automatically cross some restaurants off your list.
Dependendo da sua alergia, você pode automaticamente eliminar alguns restaurantes da sua lista.
They crossed off the names of the people who had already been invited.
Eles riscaram os nomes das pessoas que já haviam sido convidadas.
We can cross her off our list of potential donors.
Podemos tirá-la da nossa lista de potenciais doadores.
Liz crossed off the days on the calendar.
Liz riscou os dias no calendário.
As you accomplish tasks, cross them off your list.
Conforme você realiza tarefas, risque-as em sua lista.
Did you cross her name off the guest list?
Você tirou o nome dela da lista de hóspedes?
I checked the chart and found I had crossed off the wrong thing.
Eu conferi a tabela e descobri que havia riscado a coisa errada.
They have enough trouble finding nutritious food without crossing meat off their shopping lists.
Elas já têm bastante trabalho em encontrar alimentos nutritivos sem riscar a carne de suas listas de compras.
The children say their names, and you cross them off.
As crianças dizem os seus nomes e você os risca (na lista).
Cross off words from the three lists by following the instructions.
Risque as palavras das três listas seguindo as instruções.
Whenever I buy something, I cross it off the list.
Sempre que compro algo, eu o risco da lista.
E pronto, chegamos ao final da simples dica de hoje. Se tiver ficado alguma dúvida ou se você tiver uma sugestão para oferecer, fique à vontade para usar a caixa de texto abaixo. Procuramos responder tão logo quanto possível!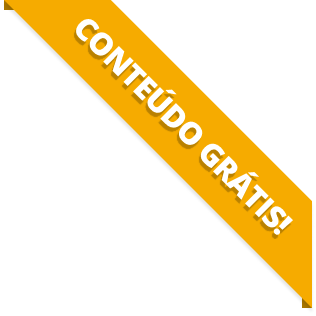 BAIXE O MATERIAL DO POST(PDF+MP3) PARA ESTUDAR QUANDO E COMO QUISER.