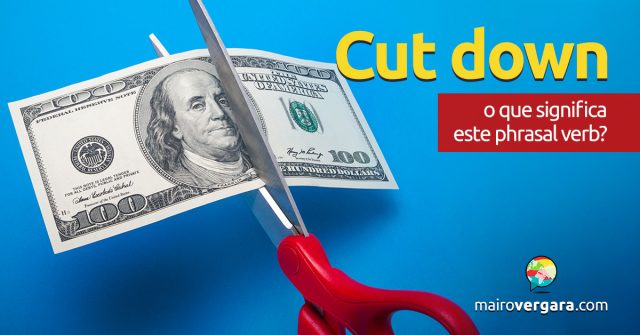 Indo direto ao assunto, cut down é um phrasal verb que tem cinco sentidos: reduzir alguma atividade ou consumo, cortar algo, reduzir algo; matar ou incapacitar alguém; menosprezar alguém, geralmente na frente dos outros e alterar algo. Vamos aos exemplos?
1 – Cut down no sentido de reduzir uma atividade ou consumo de algo:
The doctor advised him to cut down his working hours.
O médico recomendou que ele reduzisse suas horas de trabalho.
I'm trying to cut down on salt.
Eu estou tentando reduzir o sal.
I need to cut down on shopping this month.
Eu preciso reduzir as compras esse mês.
They need to cut their drinking down.
Eeles precisam reduzir a bebida.
We've been gambling too much — we need to cut down.
Nós estamos apostando demais, nós precisamos reduzir.
I won't have a cigarette, thanks — I'm trying to cut down.
Eu não quero um cigarro, obrigada. Eu estou tentando reduzir.
2 – Cut down como cortar algo, derrubando:
The loggers cut down trees from the forest.
Os desmatadores cortam/derrubam árvores da floresta.
I cut the overgrown shrubs down.
Eu cortei os arbustos que cresceram demais.
Stop cutting the banners down!
Pare de derrubar os cartazes!
3 – Cut down no sentido de reduzir algo:
They're cutting down all the prices at the mall.
Eles estão reduzindo todos os preços no shopping.
The company is cutting bonuses down this year.
A empresa está reduzindo os bônus este ano.
These improvements will cut down on traffic noise.
Essas melhorias irão reduzir o barulho do tráfego.
I wish they would cut down the prices in this store.
Eu gostaria que eles reduzissem os preços nessa loja.
4 – Cut down como matar ou incapacitar alguém:
The troops were cut down in battle.
As tropas foram mortas em batalha.
Before there were vaccines, many people were cut down by polio.
Antes de haver vacinas, muitas pessoas eram mortas pela poliomielite.
The bandits cut the bystanders down and fled.
Os bandidos mataram os espectadores e fugiram.
5 – Cut down no sentido de menosprezar alguém:
The boss cut me down in front of my subordinates.
O chefe me menosprezou na frente dos meus subordinados.
The prosecutor cut down the defendant's testimony.
O procurador menosprezou o testemunho da defesa.
The lawyer cut the testimony down quickly.
O advogado rapidamente menosprezou o testemunho.
6 – Cut down como alterar algo, geralmente removendo ou adicionando acessórios:
The shop cut down my car for racing.
A loja alterou meu carro para corrida.
Let's buy those old trucks and cut them down for work on the back roads.
Vamos comprar esses caminhões velhos e alterá-los para funcionar nas estradas menores.
Learn how to reshape or cut down a motorcycle seat or saddle to lower it.
Aprenda como remodelar ou alterar um banco de moto ou assento para reduzi-lo.
Lembre-se de que para que o aprendizado seja efetivo, você precisa praticar bastante novas expressões do inglês. Cut down é um phrasal verb com muitos usos, e por isso, merece atenção extra. Use o Anki para praticar o idioma e você verá resultados incríveis. Clique aqui para ler nosso tutorial completo da ferramenta.
Se gostou do artigo, comente e compartilhe.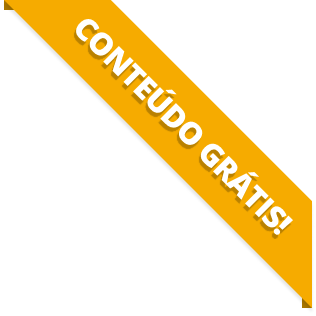 BAIXE O MATERIAL DO POST(PDF+MP3) PARA ESTUDAR QUANDO E COMO QUISER.