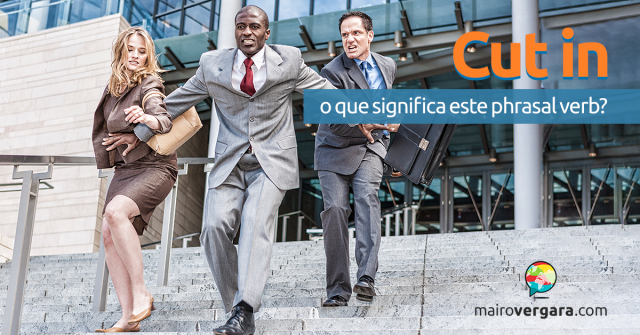 Se prepare, porque o post de hoje é sobre um phrasal verb com seis sentidos diferentes! Mas não precisa se preocupar, pois traremos vários exemplos para que essa expressão fique clara para você. Lembre-se que para que o sentido de cut in realmente se fixe na sua cabeça, você precisa praticar. Eu sugiro o uso do Anki para essa prática e, caso você ainda não conheça essa ferramenta de repetição espaçada, clique aqui para entender melhor como ela funciona.
Falaremos hoje sobre o phrasal verb cut in. Esta expressão é usada nos sentidos de interromper alguém falando e furar fila. Também usamos cut in como dar uma fechada em alguém (quando estamos andando de carro) e no sentido de interromper uma dança.
Bem, até agora vimos quatro sentidos de cut in que seguem a ideia de cortar algo, mesmo que no sentido figurado. Mas esse phrasal verb também quer dizer começar a funcionar e dividir um lucro ou um plano com alguém. Vamos aos exemplos:
1 – Primeiramente, veremos cut in no sentido de interromper alguém falando:
"That's ridiculous," Sue cut in.
"Isso é ridículo", Sue interrompeu.
(Como o passado de cut é cut, você depende do contexto da frase para saber se ela está no passado.)
During the debate my opponent kept cutting in.
Durante o debate meu oponente continuava interrompendo.
(Cutting é o verbo cut na forma contínua.)
While Gloria was telling us her story, Tom kept cutting in on her.
Enquanto Gloria estava nos contando sua história, Tom ficava a interrompendo.
Who cut in on my telephone call?
Quem interrompeu minha ligação?
2 – Agora, cut in no sentido de furar fila:
He cut in the line when he joined his friends.
Ele furou a fila quando ele se juntou aos amigos.
She was late, so I let her cut in.
Ela estava atrasada, então a deixei furar a fila.
I get annoyed when people cut in line in front of me.
Eu fico incomodado quando as pessoas furam fila na minha frente.
3 – Abaixo, cut in no sentido de dar uma fechada de carro:
I almost ran off the road when that car cut in right in front of me.
Eu quase saí da estrada quando aquele carro me fechou bem na minha frente.
A red car cut in ahead of me and nearly caused me to run off the road.
Um carro vermelho cortou a minha frente e quase fez com que eu saísse da estrada.
A car cut in and nearly caused an accident.
Um carro fechou/cortou e quase causou um acidente.
4 – Exemplos de cut in como interromper uma dança:
Jane was quite pleased when Arthur cut in on their dance.
Jane ficou bem contente quando Arthur interrompeu a dança deles.
That guy cut in on me and my partner at the dance.
Aquele cara interrompeu minha dança com meu parceiro no baile.
I wanted to finish the dance, but she cut in.
Eu queria acabar a dança, mas ela a interrompeu.
5 – Cut in como um aparelho começar a funcionar, geralmente automaticamente:
The cooling system cuts in when the temperature gets too high.
O sistema de refrigeração começa a funcionar quando a temperatura fica muito alta.
The air conditioning will cut in as soon as the room gets too hot.
O ar condicionado começará a funcionar assim que o quarto ficar muito quente.
(A palavra will antes do verbo o coloca no futuro.)
The fans cut in when the engine starts getting too hot.
Os ventiladores começam a funcionar quando o motor começa a ficar quente demais.
6 – Por fim, cut in no sentido de dividir lucro, ou incluir alguém num plano. Este sentido de cut in é usado informalmente:
We'll cut you in if you help us.
Nós vamos te incluir se você nos ajudar.
They wouldn't cut me in on the deal.
Eles não me incluiriam no acordo.
Max refused to cut in his partner Lefty.
Max se recusou a incluir seu parceiro Lefty.
We can't cut you in. There's not enough.
Nós não podemos dividir (o lucro) com você. Não há suficiente.
After she won the money, she said she would cut me in for some of it.
Depois que ela ganhou o dinheiro, ela disse que ela iria dividir comigo um pouco dele.
Espero que você tenha entendido todos os sentidos de cut in que essa expressão possa, em breve, fazer parte do seu vocabulário. Comente e compartilhe o post, caso tenha gostado e até o próximo!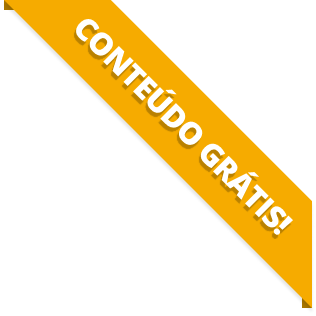 BAIXE O MATERIAL DO POST(PDF+MP3) PARA ESTUDAR QUANDO E COMO QUISER.