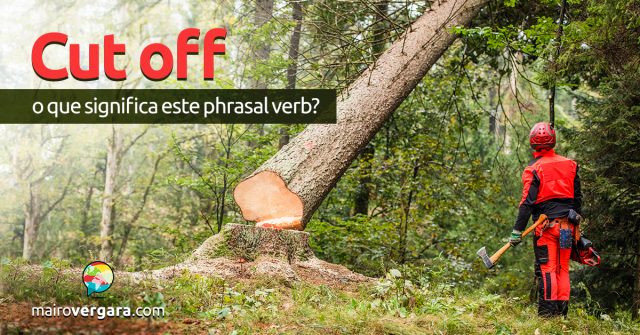 O phrasal verb de hoje tem, nada mais, nada menos, do que seis sentidos diferentes! Mas não se assuste. Todos giram em torno do verbo cut, que quer dizer cortar. Cut off pode ser usado no sentido literal de cortar, mas também no sentido figurado, como cortar um financiamento ou cortar alguém no trânsito. Além disso, cut off é usado como isolar ou impedir alguém ou algo; desconectar um serviço; interromper alguém que está falando e, por fim, deserdar alguém.
Percebeu que todos os sentidos de cut off poderiam ser traduzidos como cortar, mesmo que não literalmente? Portanto, é necessário que você preste atenção aos exemplos abaixo, para entender o contexto em que podemos usar cut off. E para que a eficiência de seus estudos seja potencializada, sugiro o uso do Anki. Clique aqui para entender mais. Pronto para os exemplos?
1 – Primeiramente, veremos cut off em seu sentido literal, ou seja, cortar:
Cut the tops off the carrots.
Corte as pontas das cenouras.
Why did you cut off all your hair?
Por que você cortou todo seu cabelo?
(Lembre-se de que em perguntas no passado precisamos usar o auxiliar did na maioria dos casos.)
I cut off the tree branch.
Eu cortei o galho da árvore.
(O passado de cut é cut. Você saberá se o verbo está no passado pelo contexto da frase.)
He cut his beard off.
Ele cortou sua barba.
(Cut off pode ou não ser separado pelo objeto da frase, depende da escolha do autor.)
2 – Agora, cut off como cortar no sentido figurado:
The government has threatened to cut off our funding.
O governo ameaçou cortar nosso financiamento.
School breakfasts were cut off after the funding cuts.
Cafés da manhã de escolas foram cortados depois dos cortes nas verbas.
(Were cut off está na voz passiva, que é quando não sabemos quem é o autor da ação.)
The mayor cut off free school lunches from the budget.
O prefeito cortou os almoços grátis na escola do orçamento.
That taxi cut me off on the highway.
O táxi me cortou na rodovia.
The truck cut off the small car abruptly.
O caminhão cortou o pequeno carro bruscamente.
3 – Cut off como isolar, impedir, suspender:
The heavy snow has blocked many roads and cut off a number of villages.
A pesada neve bloqueou muitas estradas e bloqueou um número de vilas.
They cut the cattle off from the wheat field.
Eles bloquearam o gado do campo de trigo.
The enemy tanks cut off the troops from their camp.
Os tanques dos inimigos bloquearam as tropas do seu acampamento.
I don't want to cut my brother off from his friends.
Eu não quero  bloquear/impedir meu irmão dos seus amigos.
She was cut off from her family while she was gone.
Ela foi bloqueada da família enquanto ela estava fora.
All contact was cut off.
Todo contato foi "cortado".
The floods completely cut off the town.
As enchentes bloquearam a cidade completamente.
Having a new baby can cut a young mother off from the adult world.
Ter um novo bebê pode suspender/impedir uma jovem mãe do mundo adulto.
4 – Os exemplos abaixo são de cut off como desconectar:
They cut off the electricity last week.
Eles desconectaram a eletricidade semana passada.
The telephone's been cut off because we didn't pay the bill.
O telefone foi desconectado porque nós não pagamos a conta.
Would you please cut that engine off? 
Você poderia por favor desconectar aquele motor?
The landlord cut off the heat.
O locador cortou/desconectou o aquecimento.
5 – Interromper alguém que está falando também é sinônimo de cut off: 
Don't cut me off like that!
Não me interrompa assim!
The speaker was cut off by the crowd.
O palestrante foi interrompido pela multidão.
The principal cut off the discussion when the assembly started.
O diretor interrompeu a discussão quando a assembleia começou.
6 – Finalmente, cut off no sentido de deserdar:
They cut their heirs off without a cent.
Eles deserdaram seus sucessores sem um centavo.
Her father cut her off without a penny.
O pai dela a deixou sem nenhum centavo. / O pai dela a deserdou.
My parents changed their will and cut me off after I left home.
Meus pais mudaram seu testamento e me deserdaram depois que eu saí de casa.
E aí, o que achou do post? Já conhecia o phrasal verb cut off? Lembre-se que, em muitos contextos, podemos traduzir essa expressão por cortar, precisamos apenas ficar atentos ao contexto para saber o que ela realmente quer dizer. Tem algum exemplo para mostrar para gente? Comente aqui embaixo e compartilhe o post com outros estudantes de inglês.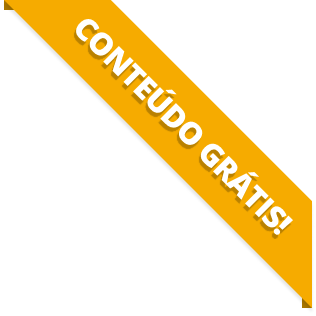 BAIXE O MATERIAL DO POST(PDF+MP3) PARA ESTUDAR QUANDO E COMO QUISER.