Como você já deve saber, um phrasal verb pode ter mais do que um sentido e, para que você saiba como usá-lo, você precisa de um contexto. No post de hoje, falaremos sobre cut out, expressão que pode ser usada num sentido literal: cortar. Cut out também é usado no sentido figurado: cortar, excluir, remover. Além disso, usamos esse phrasal verb como sinônimo de parar e de sair de algum lugar rapidamente.
Vou apresentar alguns exemplos de como podemos usar cut out, mas para que você realmente absorva o conteúdo do post, você precisa praticar. Se você já estiver usando o Anki, ótimo! Pegue os exemplos e insira nele. Se você ainda não sabe o que é o Anki, leia nosso tutorial completo sobre essa ferramenta super eficiente.
Vamos aos exemplos:
1 – Os primeiros exemplos serão de cut out como cortar no sentido literal:
Using the 5cm cutter, cut out six circles from the rectangular cake.
Usando o cortador de 5cm, corte seis círculos do bolo retangular.
I cut this article out of a magazine.
Eu cortei esse artigo de uma revista.
(Perceba que o passado do verbo cut não muda, é cut, como no presente)
They've cut out several scenes in which I appeared.
Eles cortaram várias cenas em que eu aparecia.
2 – Os exemplos abaixo são de cut out como cortar, remover, excluir, parar com algo:
I've cut out chocolate completely.
Eu cortei/excluí completamente o chocolate.
You should cut out eating ice cream and get more exercise.
Você deveria parar de comer sorvete e fazer mais exercício.
We cut out cable tv and have saved a lot of money.
Nós cortamos a TV a cabo e economizamos muito dinheiro.
She wants to cut meat out of her diet.
Ela quer cortar carne de sua dieta.
(Como cut out é um phrasal verb separável, pode ou não ser separado pelo objeto da frase, que no caso acima é meat)
We have to cut Chuck out. There are too many better men on the team.
Nós temos que cortar o Chuck. Existem muitos outros homens melhores no time.
I'm cutting out salt from my diet.
Eu estou cortando sal da minha dieta.
They cut out the free coffee with lunch at the cafeteria.
Eles cortaram/excluíram o café grátis com almoço na cafeteria.
3 – Os próximos exemplos são de cut out no sentido de parar:
The car cut out at the traffic lights just as they went green.
O carro parou no semáforo assim que ele ficou verde.
Cut out that noise!
Pare com esse barulho!
Cut it out or you'll have to leave.
Pare com isso ou você terá que sair.
They were acting badly, but they cut it out when the teacher walked into the room.
Eles estavam se comportando mal, mas eles pararam quando a professora entrou na sala.
4 – Finalmente, cut out como sair de algum lugar rapidamente:
We'd better cut out, the security men are on the way.
É melhor sairmos rápido, os homens da segurança estão a caminho.
Good-bye. I have to cut out now.
Adeus. Eu tenho que sair agora.
It's time to cut out. I'm late already.
É hora de sair. Já estou atrasado.
Agora que você já leu todos os exemplos, lembre-se de estudá-los para realmente aprender os sentidos de cut out. Espero que você tenha gostado do post e que compartilhe com os amigos. Tem algum comentário? Escreva aqui para gente!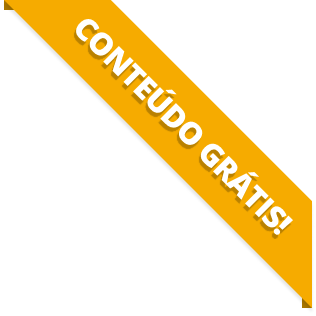 BAIXE O MATERIAL DO POST(PDF+MP3) PARA ESTUDAR QUANDO E COMO QUISER.