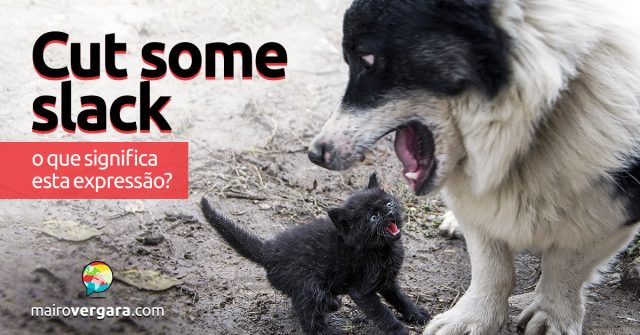 A expressão de hoje é bastante interessante. To cut some slack significa o seguinte: tratar alguém com leniência, tolerância, condescendência; dar liberdade adicional, ser flexível com essa pessoa. Temos as expressões "dar uma folga, um tempo, um desconto", que transmitem bem esse sentido.
O significado é suficientemente simples. Agora treine com os exemplos abaixo para entender melhor e consolidar, lembrando sempre de utilizar o Anki. Aos que não conhecem, Anki é um software que você pode utilizar, dentre outras coisas, para garantir que nunca esquecerá uma expressão como essa que estamos vendo. Isso se consegue inserindo no programa frases que contém essa expressão, para que você as revise sempre que estiver próximo de esquecer (o programa sabe quando). Essa é uma forma excelente de aumentar seu vocabulário e domínio de um idioma.
Voltando à expressão cut some slack, vamos a nossa série de exemplos:
"Andrew's late again." "Cut him some slack — his wife just had a baby."
"Andrew está atrasado novamente." "Dá um desconto pra ele — sua esposa acaba de ter um bebê."
The press is willing to cut the President some slack because they like him.
A imprensa está disposta a ser tolerante com o presidente porque eles gostam dele.
Should reporters cut General Clark some slack?
Deveriam os repórteres dar uma folga ao general?
Maybe this is what cutting yourself a little slack feels like.
Talvez essa seja a sensação de dar uma folga a si mesmo.
I'm going to cut you some slack. Because it's the last day of classes, we don't have to talk about anything serious today.
Eu vou dar uma folga a vocês. Porque este é o último dia de aula, nós não temos que falar sobre algo sério hoje.
If you and your kids don't agree about their futures, cut them some slack – explain your views, but don't try to force them to agree.
Se você e suas crianças não concordam sobre o futuro deles, seja flexível com eles — explique suas visões, mas não tente forçar eles a concordarem.
Cut him a little slack — his father just died.
Dá um tempo pra ele — o pai dele acaba de morrer.
He's the new kid on the block and doesn't know the way we do things around here yet. Cut him some slack and let him learn from this.
Ele é a nova criança do quarteirão e não sabe a maneira como fazemos as coisas por aqui ainda. Seja tolerante com ele e deixe ele aprender a partir disso.
("Let him learn from this" = deixe-o aprender com esta ocasião.)
Mom, cut me some slack. I'm a good kid. I never do anything wrong. Just let me stay out an hour later tonight.
Mãe, me dá uma folga. Eu sou uma boa criança. Eu nunca faço nada errado. Apenas deixe-me ficar lá fora uma hora mais tarde hoje à noite.
They have only been in power for 6 months, cut them some slack.
Eles estão no poder há apenas 6 meses, dê um tempo a eles.
Os próximos exemplos tem uma nuance diferente dos anteriores. Nestes, podemos entender cut someone some slack como "aliviar o lado de alguém". Veja:
You cut me some slack when you do the dishes for me.
Você alivia o meu lado quando lava a louça para mim.
She cuts her husband some slack when she takes out the garbage for him.
Ela alivia o lado do esposo dela quando leva o lixo para fora por ele.
Ficamos por aqui. Se curtiu e aprendeu de verdade, compartilhe o post para ajudar outros aprendizes. Fique atento para novos conteúdos e até a próxima!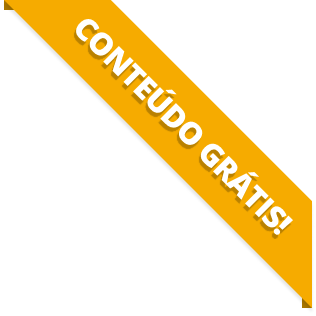 BAIXE O MATERIAL DO POST(PDF+MP3) PARA ESTUDAR QUANDO E COMO QUISER.