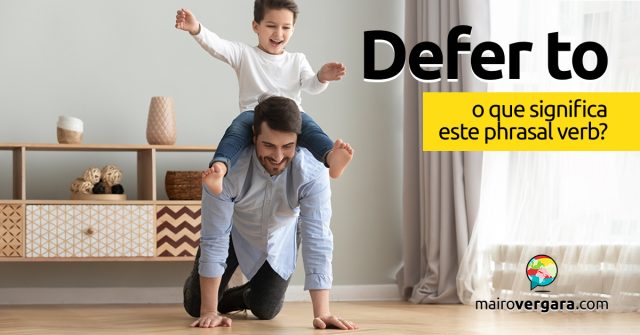 O phrasal verb de hoje não é muito conhecido – talvez você nunca tenha ouvido falar do verbo defer! Aliás, essa é mais uma vantagem de aprender inglês: você acaba aprimorando o seu português também!
O phrasal verb defer to tem o sentido de "deferir a" alguém. Mas se você nem sabe o que é deferir, calma que a gente explica!
Deferir a alguém significa "ceder à" vontade da pessoa ou "submeter-se a" ela, geralmente por ser alguém em posição de autoridade ou com mais experiência ou conhecimento no assunto em questão.
Agora, nós veremos algumas frases com defer to sendo traduzido dessas três maneiras, para aprender a usar esse phrasal verb em diferentes contextos.
1 – Comecemos com defer to sendo traduzido como "deferir a":
I will defer to Mary on that question.
Eu vou deferir à Mary nessa questão.
We will have to defer to Mr. Walters on this point.
Nós precisaremos deferir ao sr. Walters nesse ponto.
You have more experience with this, so I'm going to defer to you.
Você tem mais experiência com isso, então eu irei deferir a você.
(Leia o post Qual a diferença entre Will e Going To?)
2 – Defer to também pode significar "ceder a":
I will defer to your wishes.
Eu cederei à sua vontade.
I defer to your judgment.
Eu cedo à sua opinião.
I deferred to Brian on the question of what to serve at the party.
Eu cedi ao Brian na questão do que servir na festa.
3 – Por último, veja defer to significando "submeter-se a":
She would not defer to the committee on anything.
Ela não se submetia ao comitê em nada.
I have to defer to my boss on important decisions.
Eu preciso me submeter ao meu chefe em decisões importantes.
For this type of decision, I usually defer to my parents.
Neste tipo de decisão, eu geralmente me submeto aos meus pais.
I really need to defer to your mother on this one — she's in charge of all the Thanksgiving plans.
Eu realmente preciso me submeter à sua mãe neste caso — ela está no comando de todos os planos do Dia de Ação de Graças.
(Leia o post Como se diz "Estar No Comando" em inglês?)
Agora que você já sabe o que significa defer to, que tal adicionar as frases acima ao seu Anki para memorizar mais esse phrasal verb? Caso ainda não saiba usar essa valiosa ferramenta de memorização, confira o nosso tutorial completo. See you next time!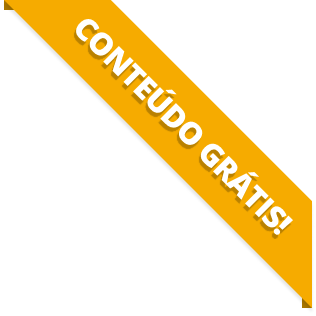 BAIXE O MATERIAL DO POST(PDF+MP3) PARA ESTUDAR QUANDO E COMO QUISER.