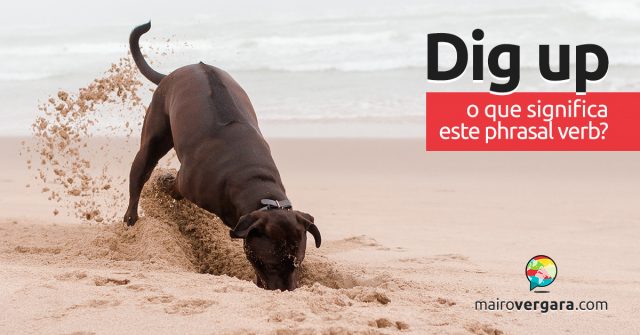 Hoje vamos ver o verbo dig up, que se traduz literalmente como "cavar para cima" — ou seja, significa "desenterrar", "desencavar". É o antônimo de to bury, "enterrar".
Há essencialmente três significados para dig up. Primeiro, significa "desenterrar" uma coisa qualquer: uma planta, um osso, um tesouro… Quando a ênfase é em algo que foi "encontrado", podemos traduzir dig up simplesmente como "encontrar enterrado".
Em segundo, temos "escavar" — ou seja, "revolver a superfície", geralmente a fim de construir ou plantar algo no local. Se os tratores estão removendo o asfalto da sua rua a fim de remendá-lo, por exemplo, o verbo dig up se aplica.
Finalmente, temos dig up em sentido figurado: "desenterrar" informações ou fatos ocultos ou esquecidos. É o que fazem os repórteres investigativos, por exemplo.
Como você vê, é um verbo fácil de compreender e mais fácil ainda de aplicar — por isso, não deixe de anotá-lo no seu Anki, revisar bem e garantir mais uma aquisição ao seu vocabulário.
Passemos agora aos costumeiros exemplos.
1 – "Desenterrar", "desencavar", "tirar do solo" ou mesmo "descobrir enterrado".
I'll dig up that plant and move it.
Vou desenterrar aquela planta e mudá-la de lugar.
An old Roman vase was dug up here last month.
Um antigo jarro romano foi encontrado enterrado aqui mês passado.
We will have to dig that tree up.
Teremos que desencavar aquela árvore.
They dug up a body in his garden.
Descobriram um corpo enterrado no seu jardim.
It's time we dug up those potatoes.
Está na hora de desenterrarmos estas batatas.
You would have to dig up the plant yourself.
Você teria que desencavar a planta por conta própria.
Dig it up once the foliage has died down.
Tire-a do solo uma vez que a folhagem tenha morrido.
The dog keeps burying bones and digging them up.
O cachorro fica enterrando e desenterrando ossos.
2 – "Escavar", ou revolver a superfície do solo (terra, asfalto, etc.) a fim de construir ou plantar algo.
Yesterday they continued the search, digging up the backyard of a police station.
Ontem continuaram a busca, escavando o quintal de uma delegacia.
They're digging up the road outside to fix a faulty water main.
Estão escavando a estrada ao lado fora para consertar uma rede de abastecimento de água quebrada.
They are digging up the football field to lay a new surface.
Estão escavando o campo de futebol para colocar uma nova superfície.
They're digging up the road just outside my flat.
Estão escavando a estrada logo ao lado do meu apartamento.
3 – "Desenterrar" informações, especialmente fatos sobre alguém. A estrutura aqui é dig up information/facts, etc on someone. A preposição on desempenha o papel de "sobre".
They tried to dig up something from his past to spoil his chances of being elected.
Tentaram desenterrar alguma coisa do passado dele para prejudicar a sua chance de ser eleito.
I've been doing some research on our family history and I've dug up some interesting information.
Estive pesquisando um pouco sobre a história da nossa família e desenterrei algumas informações interessantes.
(Note a estrutura doing some research. Em inglês, esta estrutura é comum quando você quer falar de uma atividade que esteve fazendo aos poucos ou sem muita intensidade. Em vez de dizer I've been reading/exercising/researching a little, você diz I've been doing some reading/exercising/researching. )
Tabloid newspapers love to dig up scandal.
Tablóides adoram desenterrar escândalos.
When we investigated his background, we dug up some interesting facts.
Quando investigamos os seus antecedentes, desencavamos alguns fatos interessantes.
The firm hired a private detective to dig up information on the former supervisor.
A firma contratou um detetive particular para desenterrar informações sobre o supervisor anterior.
She's one of those reporters who's always trying to dig up dirt on celebrities.
Ela é um daqueles repórteres que está sempre tentando desenterrar sujeira sobre celebridades.
Managers are too expensive and important to spend time digging up market information.
Gerentes são caros e importantes demais para passar tempo desenterrando informações sobre o mercado.
His description fits perfectly the evidence dug up by Clyde.
A sua descrição se adequa perfeitamente às provas desenterradas pelo Clyde.
Gostou do nosso post de hoje? Conte aí nos comentários 🙂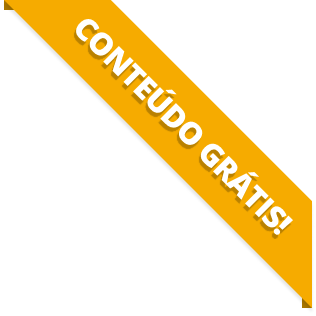 BAIXE O MATERIAL DO POST(PDF+MP3) PARA ESTUDAR QUANDO E COMO QUISER.