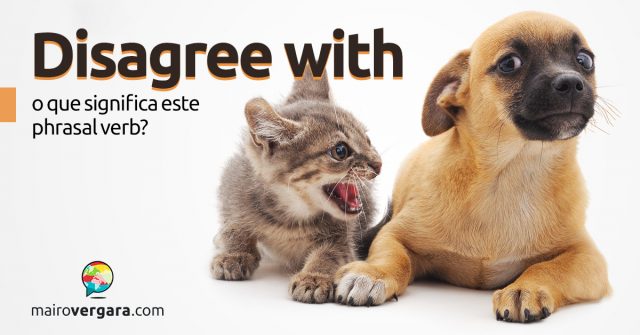 Você sabia que para dizermos que não aprovamos alguma atitude de alguém ou que algo não fez bem ao nosso estômago usamos o mesmo phrasal verb? Pois é, disagree with quer dizer essas duas coisas: não aprovar e algo não cair bem. Como são sentidos distintos, é simples entender em quais situações usar cada um. Mesmo assim, para que você grave bem como utilizar disagree with, é necessário praticar. Leia nosso tutorial completo do Anki e saiba como. Vamos aos exemplos:
1 – Primeiramente disagree with no sentido de não aprovar algo, discordar de algo: 
My mother disagrees with my choice to become a teacher.
Minha mãe discorda da minha escolha de me torna professora.
The coach disagreed with the umpire during the baseball game.
O treinador discordou do árbitro durante o jogo de baseball.
(Como "disagree" é um verbo regular, seu passado é "disagreed".)
Ximena's dad always disagrees with the host of the news show.
O pai da Ximena sempre discorda do apresentador do programa de notícias.
Sometimes I disagree with my daughter's teacher.
Às vezes eu discordo da professora da minha filha.
The chef disagrees with the way the restaurant is managed.
O chef não concorda com com a maneira com que o restaurante é gerenciado.
2 – Agora, disagree with no sentido de não cair bem no estômago, ou seja, algo não fazer bem ao estômago:
That meal disagreed with my stomach last night.
Aquela refeição não caiu bem no meu estômago na noite passada.
I don't eat brussel sprouts because they disagree with me.
Eu não como couve-de-bruxelas porque elas não fazem bem para mim.
Jose thinks the milk was old because it disagreed with his stomach.
Jose acha que o leite era velho porque ele não fez bem para seu estômago.
Dairy products disagree with me, so I took them out of my diet.
Produtos laticínios não me caem bem, então eu os retirei da minha dieta.
Nia hasn't eaten rice recently because it keeps disagreeing with her.
Nia não tem comido arroz recentemente porque ele continua não fazendo bem para ela.
("Disagreeing" é a forma contínua do verbo "disagree".)
Será que você já tinha ouvido falar em disagree with? Conhece algum exemplo novo para comentar abaixo? Se gostou do post, compartilhe =)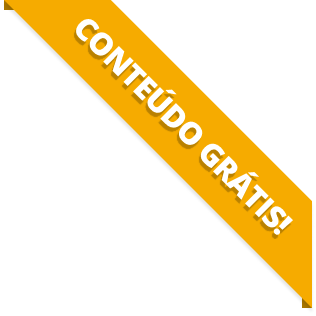 BAIXE O MATERIAL DO POST(PDF+MP3) PARA ESTUDAR QUANDO E COMO QUISER.