Dish é uma palavra com uma longa história. Vindo do grego diskos ("disco" obviamente), passando pelo latim discus e pelo inglês antigo disc, chegou ao moderno dish — "prato".
Ora, já nos primórdios do inglês em sua forma mais reconhecível, dish adquiriu também o sentido de "distribuir (comida)". Por razões evidentes, é claro. A partir daí o verbo mudou muito pouco: por volta do século dezessete começou-se a registrar o seu uso junto com a preposição out com o sentido de "distribuir (uma coisa qualquer)". Somente no século passado dish out começou a ser usado com o sentido muito comum hoje em dia de "distribuir" (ou "dispensar") justiça / punição / críticas. A nuance nesse caso é que geralmente dish out se refere a algo "distribuído" sem muita consideração ou avaliação cuidadosa.
A partir desse último sentido veio a intraduzível expressão idiomática to dish it out, que pode significar qualquer coisa desde "dispensar" críticas ou linguagem abusiva, até "fazer elogios efusivos". Confuso? Se serve de consolo, você não é o único. Posso imaginar os compiladores de dicionários coçando a orelha e tentando decidir como definir essa expressão!
Vamos dividir as frases exemplo em quatro categorias: dish out como "distribuir", dish out como "distribuir" ou "dispensar" uma coisa qualquer; dish out como "distribuir" ou "dispensar" justiça, punição ou críticas, e, finalmente, dish it out — intraduzível.
Abra o seu Anki, então, e prepare-se para gravar algumas frases de revisão; ou então confira aqui o nosso tutorial sobre ele, caso você ainda não conheça esse ótimo método de revisão e consolidação da memória.
1 – "Distribuir" ou "servir" comida.
He was dishing out a chicken stew.
Ele estava distribuindo um ensopado de frango.
Jon, could you dish the carrots out for me, please?
Jon, você pode distribuir as cenouras para mim, por favor?
We should get back to our table — the waiters have started dishing out the food.
Deveríamos voltar para nossa mesa — os garçons começaram a servir a comida.
I'll dish it out, and you take it to the table.
Eu sirvo e você leva para a mesa.
Careful how you dish out the mashed potatoes. There may not be enough.
Cuidado com como você distribui o purê de batata. Pode não haver o suficiente.
The hosts dished out lots of steaming vegetables to the dinner guests.
Os anfitriões distribuíram montes de legumes fumegantes para os convidados do jantar.
Could you dish the soup out while I pour the drinks?
Você poderia servir a sopa enquanto eu sirvo as bebidas?
2 – "Distribuir" ou "dispensar" uma coisa qualquer, geralmente sem avaliação ou consideração suficiente.
Some doctors are dishing out drugs their patients do not need.
Alguns médicos estão distribuindo drogas das quais que seus pacientes não precisam.
A good doctor listens to the patient rather than just dishing out drugs.
Um bom médico ouve o paciente, ao invés de simplesmente distribuir medicamentos.
The press secretaries were dishing reports out as fast as they could write them.
Os secretários da imprensa estavam distribuindo relatórios tão rápido quanto conseguiam escrevê-los.
The company dishes out propaganda on a regular basis.
A companhia distribui propaganda regularmente.
He dishes out advice to one and all.
Ele dispensa conselhos para todo o mundo.
(One and all: "um e todos", ou melhor, "todo o mundo".)
The company dished out some $10 million in bribes.
A companhia distribuiu cerca de 10 milhões de dólares de propina.
We made copies of our performance and dished them out to our friends.
Fizemos cópias da nossa apresentação e as distribuímos a nossos amigos.
Doctors, not pharmacists, are responsible for dishing out drugs.
Médicos, e não farmacêuticos, são responsáveis por distribuir medicamentos.
The council wants to dish the money out to specific projects.
O conselho quer dispensar dinheiro para projetos específicos.
Linzi is well qualified to dish out advice.
Linzi é muito bem qualificada para distribuir conselhos.
3 – "Dispensar" ou "distribuir" críticas, justiça, punições.
He's very keen to dish out criticism.
Ele está muito pronto a dispensar críticas.
Ross is better at dishing out criticism than receiving it himself.
Ross é melhor em distribuir críticas do que em recebê-las ele mesmo.
That professor gives much harder grades this semester — he must have gotten in trouble for dishing out too many A's.
Aquele professor dá notas muito mais difíceis nesse semestre — ele deve ter se encrencado por distribuir notas 10 demais.
The boss was dishing criticism out this morning.
O chefe estava distribuindo críticas essa manhã.
The teacher dished out a scolding to each one who was involved in the prank.
A professora dispensou uma bronca para cada um que esteve envolvido na pegadinha.
He sees situations in black and white and in a very small context, rarely looking at the bigger picture, focused on dishing out justice without any thought to who it might impact.
Ele vê situações em preto e branco e com um contexto muito pequeno, raramente olhando o quadro maior, focado em dispensar justiça sem qualquer consideração a quem isto poderia impactar.
4 – Dish it out (note a adição do it). Intraduzível, mas o sentido geral é o punir, abusar verbalmente, brigar etc. É especialmente comum a frase he (she) can dish it out, but can't take it: "sabe dar, mas não levar", dita em referência àquela pessoa que todos conhecemos que adora mexer com os outros, mas não sabe levar uma caçoada numa boa.
He's mad at me for teasing him — he can dish it out, but he can't take it!
Ele está furioso comigo por caçoar dele — ele sabe dar, mas não levar.
He can dish it out with the best of them, but he can't take it.
Ele pode trocar insultos com os melhores deles, mas não aguenta receber.
When it comes to flattery, he can really dish it out.
Quando se trata de lisonja, ele sabe como fazê-la.
He's a big man and he's prepared to dish it out if he has to.
Ele é um homem grande e está pronto para entrar numa briga, caso precise.
E por aqui encerramos o post de hoje. O que você achou? Conhecia esse uso da palavra dish? Deixe o seu comentário aí e nos conte!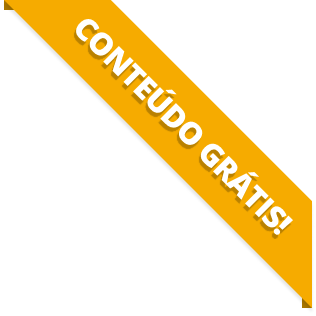 BAIXE O MATERIAL DO POST(PDF+MP3) PARA ESTUDAR QUANDO E COMO QUISER.