É verdade que draw equivale ao nosso verbo desenhar, mas como quase todo phrasal verb, draw up tem sentidos bem diferentes do verbo principal e eles são seis. Antes de falarmos sobre esses seis sentidos de draw up, acho bom te lembrar da importância de estudar os exemplos que daremos ao longo do post, não só os lendo, mas colocando-os no Anki. Se ainda não sabe usar o Anki, clique aqui.
Bem, draw up é usado como sinônimo de elaborar um documento ou plano, puxar algo para perto de si e deixar o corpo ereto. Além disso, usamos draw up para falar de quando um carro chega e para num lugar e como colocar pessoas em alguma posição específica, usado especialmente em contextos militares. Nos EUA, geralmente no sul, draw up é usado de mais uma maneira, no sentido de encolher. Vamos ver todos esses sentidos dentro de frases para que você entenda melhor. Veja:
1 – Draw up no sentido de elaborar um documento ou plano. Alguns substantivos comuns de usarmos com esse phrasal verb neste sentido são: contract, guidelines, list, plan, proposal e schedule:
Guidelines have been drawn up for dealing with emergencies.
Diretrizes foram elaboradas para lidar com emergências.
My lawyer will draw up a contract.
Meu advogado irá elaborar um contrato.
The committee drew the list of nominees up.
O comitê elaborou a lista de indicados.
("Drew" é o passado de "draw".)
The architect showed us the house plans that she had drawn up.
A arquiteto nos mostrou os projetos da casa que ela havia elaborado.
2 – Draw up no sentido de puxar algo para perto de si:
Draw up a chair and join us!
Puxe uma cadeira e junte-se a nós!
Draw up a chair, and I'll tell you all about it.
Puxe uma cadeira e eu lhe contarei tudo sobre isso.
She drew up a pillow and sat on the floor.
Ela puxou uma almofada e sentou no chão.
3 – Draw up como ficar ereto, endireitar o corpo, levantar-se:
She drew up to her full height.
Ela endireitou o corpo até ficar totalmente ereta.
He drew up out of his chair in protest.
Ele endireitou seu corpo saindo da cadeira em protesto.
He drew himself up and stood by the window, thinking over what I had just said.
Ele se levantou e ficou em pé ao lado da janela, pensando sobre o que eu tinha acabado de dizer.
4 – Draw up usado quando um veículo chega e para em um lugar:
A taxi drew up outside the hotel.
Um taxi chegou e parou do lado de fora do hotel.
The truck drew up at the curb.
O caminhão chegou e parou no meio-fio.
I drew the car up in front of the house.
Eu cheguei e parei o carro na frente da casa.
We drew up the van to the curb.
Nós chegamos e paramos a van perto do meio-fio.
5 – Draw up como colocar pessoas numa determinada posição:
The band-leader drew up his players.
O líder da banda posicionou seus jogadores.
The prince drew up the soldiers and praised their courage.
O príncipe posicionou os soldados e elogiou sua coragem.
The officer drew up the troops.
O oficial posicionou as tropas.
6- Draw up no sentido de encolher, sentido este que é usado mais no sul dos EUA:
When they got wet, his trunks drew up and became very tight.
Quando elas ficaram molhadas, as cuecas dele encolheram e ficaram muito apertadas.
This cheap underwear has a tendency to draw up.
Essa roupa íntima barata tem a tendência de encolher.
These panties have really drawn up!
Essas calcinhas realmente encolheram!
Mesmo tendo tantos sentidos diferentes, vai ser fácil aprender todos se você praticar periodicamente com os exemplos. Se gostou do post, comente e compartilhe.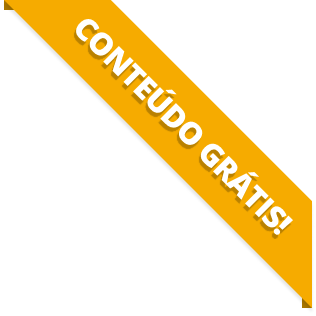 BAIXE O MATERIAL DO POST(PDF+MP3) PARA ESTUDAR QUANDO E COMO QUISER.