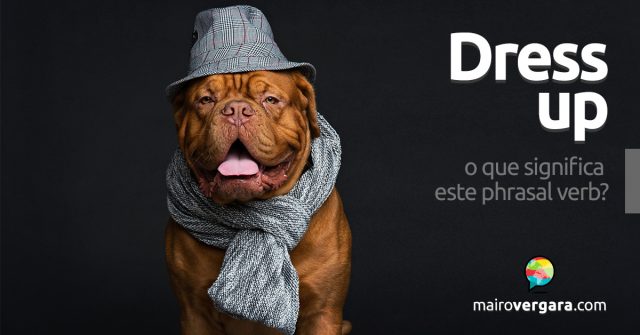 Os phrasal verbs com certeza estão no ranking dos tópicos de maior dificuldade, na língua inglesa, para estudantes brasileiros. Isso acontece porque geralmente, eles tem um significado muito diferente de sua tradução ao pé da letra. Para resolver esse problema, o melhor método é com certeza ler muito e ver vários exemplos com os phrasal verbs que você quer aprender, sempre em contexto.
No post de hoje você vai conhecer o phrasal verb dress up. Esta expressão tem a ver com o verbo to dress, que significa vestir-se, porém dress up tem um toque especial, é um pouco mais do que somente vestir-se. Dress up pode significar vertir-se com elegância ou formalmente, como por exemplo para eventos como casamentos, formaturas, festas, ou ainda fantasiar-se de algo, de um personagem ou pessoa.
Como dito antes, o estudo com exemplos e a revisão do conteúdo, são de extrema importância para o aprendizado efetivo desse tipo de estrutura. Por isso, no post de hoje daremos vários exemplos com o uso da expressão. Para revisar os exemplos dados, e para que você não se esqueça do que aprendeu, recomendamos fortemente que você use o Anki, uma ferramenta de repetição espaçada fantástica, que não pode faltar nos seus estudos. Então para conhecer o Anki e aprender a baixar, instalar e usar a ferramenta com custo zero, clique aqui e leia o nosso tutorial completo.
Como prometido, vamos aos exemplos. Primeiramente, vamos ver dress up com o sentido de vestir-se formalmente ou elegantemente. Observe:
We will have to dress up for Sarah's wedding next week.
Vamos ter que nos vestir elegantemente para o casamento da Sarah na semana que vem.
Jonah had obviously made an effort to dress up for the occasion.
Jonah obviamente se esforçou para se vestir com elegância para a ocasião.
It's an informal party so there's no need to dress up.
É uma festa informal, então não é preciso se vestir formalmente/elegantemente.
The students dressed up and went to the prom.
Os estudantes se vestiram com elegância e foram à formatura.
(Aqui temos o passado de dress, que é dressed. Então, dressed up = Vestiu-se elegantemente)
Please dress up for the party.
Por favor se vista com elegância para a festa.
I love to dress up for a party.
Adoro me vestir com elegância para uma festa.
Agora vamos ver dress up no sentido de se fantasiar. Veja os exemplos abaixo:
Timmy will dress up as a fireman for the party.
Timmy vai se fantasiar de bombeiro para a festa.
She dressed up her little girl as a fairy.
Ela fantasiou sua filha pequena, de fada.
Dress up like an avenger ready to fight.
Vista-se como um vingador pronto para lutar.
The children love dressing up as witches and goblins.
As crianças adoram se fantasiar de bruxas e goblins.
Chegamos ao fim do post de hoje. Phrasal verbs são estruturas realmente "chatas" de se aprender, porém com muito treino e imersão no idioma, você acaba se acostumando. Então espero que você tenha gostado do post, e se gostou, não se esqueça de compartilhar. Caso queira, você pode baixar os áudios dos exemplos no link no final do post. Até mais.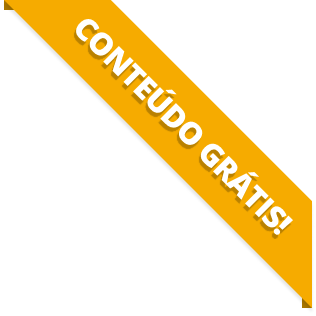 BAIXE O MATERIAL DO POST(PDF+MP3) PARA ESTUDAR QUANDO E COMO QUISER.