Não, você não leu errado! O post de hoje é sobre dois phrasal verbs, que, na verdade, querem dizer a mesma coisa. Drop by e drop in querem dizer visitar rapidamente ou "dar uma passada" em algum lugar. Veremos exemplos com os dois phrasal  verbs para que você possa entender como usá-los. É importante que você treine os modelos aqui do post para que, além de assimilar as expressões, você também revise estruturas já conhecidas. Para isso, recomendamos que você use o Anki. Não conhece essa ferramenta? Leia nosso tutorial completo aqui e veja como você pode organizar e revisar seus estudos de inglês com muito mais eficácia.
1– Os exemplos abaixo são de drop by:
Why don't you drop by for some coffee some time?
Por que você não visita/dá uma passada para um café qualquer hora?
I asked her to drop by whenever she was in the neighborhood.
Eu pedi que ela desse uma passada sempre que ela estivesse na vizinhança.
He dropped by the hospital to visit his aunt.
Ele deu uma passada no hospital para visitar sua tia.
(Dropped é o passado simples de drop)
She dropped by the office during her vacation to see if she had received any important mail.
Ela deu uma passada no escritório durante suas férias para ver se ela tinha recebido alguma correspondência importante.
2 – Os exemplos abaixo são de drop in:
Joan loves to have friends drop in.
Joan adora ter amigos visitando.
(A estrutura have someone do something, como você vê no exemplo acima – have friends drop in – tem o sentido de pedir, instruir ou solicitar que alguém faça algo)

We'd love to drop in but we haven't had time on this trip.
Nós adoraríamos visitar, mas nós não tivemos tempo nessa viagem.
You're welcome to drop in at any time.
Você é bem vindo para visitar qualquer hora.
About 100 guests dropped in to celebrate the publication of his book.
Mais ou menos 100 convidados deram uma passada para celebrar a publicação de seu livro.
We'll drop in and see how you're doing tomorrow.
Nós daremos uma passada e veremos como você está amanhã.
('ll é a contração do will, verbo que usamos para passar a ideia de futuro)
Should we drop in on our neighbors tonight?
Devemos visitar nossos vizinhos hoje à noite?
Como eu disse no começo do post, usamos drop in e drop by da mesma maneira, com o mesmo sentido. Mesmo assim, eu trouxe exemplos com os dois phrasal verbs para que você visualize melhor as duas expressões em contexto. Se gostou do post, comente e compartilhe.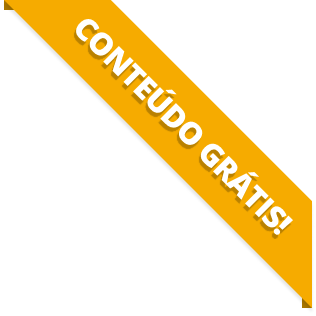 BAIXE O MATERIAL DO POST(PDF+MP3) PARA ESTUDAR QUANDO E COMO QUISER.