Duck out é um daqueles phrasal verbs que levam um verbo que é mais conhecido como substantivo: você deve saber que duck é pato, certo? Mas duck out não tem nada a ver com o animal pato. Esse phrasal verb quer dizer duas coisas diferentes. A primeira seria sair de fininho de um lugar, ou seja, é sinônimo de sneak out, phrasal verb que você confere neste artigo. Duck out também é usado no sentido de evitar ou negligenciar uma responsabilidade ou obrigação.
Agora que você sabe o que duck out significa, precisa treinar este phrasal verb para internalizar como usá-lo naturalmente. E uma ótima maneira de praticar é usando o Anki. Então, se você não conhece essa ferramenta de repetição espaçada, clique aqui para ler nosso artigo completo dele.
1 – Duck out no sentido de sair de fininho de um lugar:
The shy student ducked out of the school dance early.
O tímido estudante saiu de fininho da dança da escola mais cedo.
("Ducked" é o passado simples de "duck".)
When no one was looking, I ducked out.
Quando ninguém estava olhando, eu saí de fininho.
She ducked out for a smoke.
Ela saiu de fininho para fumar.
She ducked out of the theater during the intermission.
Ela saiu de fininho do teatro durante o intervalo.
If I can I'll duck out of the office early.
Se eu puder, eu vou sair de fininho do escritório mais cedo.
(Lembre-se que a partícula " 'll" é a abreviação de "will", que coloca o verbo na sua frente no futuro.)
The press was waiting for us in front of the hospital, so we ducked out a side door into the car.
A imprensa estava esperando por nós na frente do hospital, então nós saímos de fininho por uma porta lateral para dentro do carro.
2 – Duck out no sentido de evitar uma obrigação ou responsabilidade:
I ducked out of mowing the lawn and headed to the beach.
Eu evitei cortar a grama e me dirigi à praia.
My kids were supposed to clean the garage this morning, but they ducked out by claiming they were too tired.
Era para meus filhos limparem a garagem essa manhã, mas eles evitaram alegando que eles estavam cansados demais.
Are you trying to duck out of your responsibility?
Você está tentando evitar sua responsabilidade?
Fred tried to duck out of going to the dance.
Fred tentou evitar ir para a dança.
You can't duck out of your responsibilities.
Você não pode evitar suas responsabilidades.
Se você gostou de saber mais sobre duck out, comente e compartilhe nosso post!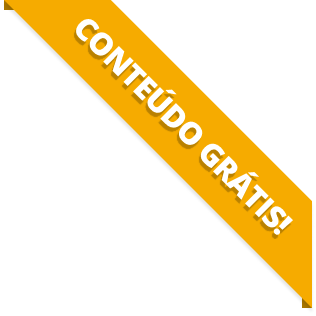 BAIXE O MATERIAL DO POST(PDF+MP3) PARA ESTUDAR QUANDO E COMO QUISER.