O phrasal verb dwell upon tem três significados: pensar muito sobre algo; pousar os olhos sobre algo; viver num determinado local. Veremos cada um deles em mais detalhes e com diversos exemplos, no decorrer do post.
Antes de prosseguir, veja nosso tutorial do Anki e aprenda a usar esse fantástico programa de revisão. Usando o Anki com as frases de exemplo a seguir, você garantirá um excelente aprendizado.
1 – Dwell é um verbo um tanto formal, cujo sentido mais tangível é "habitar", "morar", "residir". Nestes primeiros exemplos, dwell on significa "pensar muito sobre" alguma coisa. As traduções podem ser várias, na verdade: "deter-se em", "refletir sobre", "preocupar-se com", entre outras.
He tends to dwell on the negative aspects of his performance.
Ele tende a pensar muito nos aspectos negativos de sua performance.
"Let's not dwell on the past," she said.
"Que não nos detenhamos no passado", ela disse.
("Let's not dwell on the past" seria literalmente "Vamos não nos deter no passado".)
Study, dwell upon past lessons.
Estude, reflita sobre lições passadas.
It's no good dwelling on your misfortunes.
Não é bom deter-se em seus infortúnios.
Let's not dwell on this topic too long; we have a lot to cover today.
Que não nos detenhamos neste tópico por muito tempo; nós temos muito para cobrir hoje.
I've got better things to do than dwell on the past.
Eu tenho coisas melhores a fazer do que me preocupar com o passado.
Maurice and his coworkers rarely had time to dwell upon past achievements.
Maurice e seus companheiros de trabalho raramente tinham tempo de refletir sobre conquistas passadas.
The Law Commission too dwelt on the subject extensively.
A Comissão de Direito também se debruçou sobre o assunto extensivamente.
Try not to dwell on this rejection, honey.
Tente não ficar cismada com essa rejeição, querida.
2 – Agora vejamos dwell on como "pousar os olhos sobre" algo. Note que, nesse caso, ainda que o verbo dwell não venha acompanhado de objeto, já está implícito que se tratam dos olhos da pessoa; em vários casos, a menção é feita explicitamente.
She let her eyes dwell on them for a moment.
Ela deixou seus olhos pousarem sobre eles por um momento.
He dwelt with fastidious detail on her figure.
Ele pousou os olhos com detalhe meticuloso sobre a figura dela.
His eyes dwelled on her face for a moment.
Os olhos dele pousaram sobre a face dela, por um momento.
Her eyes dwelled on the beautiful sunrise.
Os olhos dela pousaram sobre o lindo nascer do Sol.
3 – Como mencionado anteriormente, dwell pode significar simplesmente "viver" ou "residir" em algum lugar.
This is the largest turtle that dwells upon the earth.
Esta é a maior tartaruga que vive na terra.
Many creatures dwell on this earth.
Muitas criaturas vivem nesta terra.
Humanity dwells upon Earth's surface.
A humanidade vive na superfície da Terra.
The Salosucker is a scavenger fish that dwells on the ocean floor.
O Salosucker é um peixe necrófago que vive no fundo do oceano.
Curtiu o post de hoje? Não deixe de compartilhar com seus colegas. Fique à vontade para dar sugestões e até mais!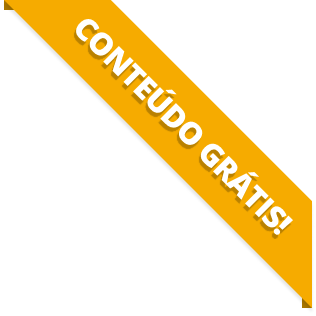 BAIXE O MATERIAL DO POST(PDF+MP3) PARA ESTUDAR QUANDO E COMO QUISER.