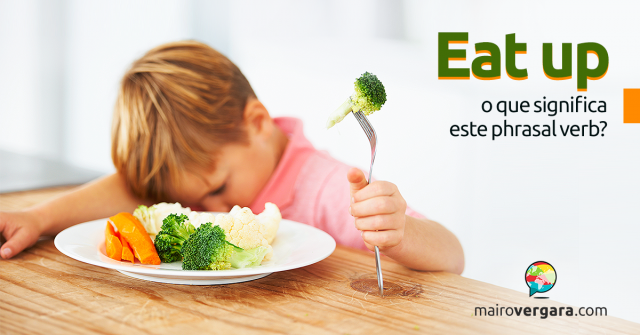 No post de hoje falaremos de um phrasal verb super importante, daqueles que são básicos no inglês. Já ouviu falar de eat up? Muita gente até conhece essa expressão e sabe como usá-la no sentido de "comer tudo", porém eat up tem mais algumas formas de ser usada: no sentido literal de consumir e também no sentido figurado de consumir; como apreciar e como acreditar em algo cegamente. Com os exemplos que darei abaixo você vai ver exatamente em quais situações usar eat up. Lembre-se de que é importante que você treine os exemplos para poder internalizar as estruturas aqui vistas. Sugiro o uso do Anki, uma ferramenta de repetição espaçada super eficiente. Caso ainda não a conheça, clique aqui e leia nosso tutorial completo.
1 – Primeiramente, vamos ver exemplos de eat up com o sentido de "comer tudo":
Come on, eat up your broccoli.
Vamos, coma todo seu brócolis.
Eat up, and we'll go for a walk.
Coma tudo e nós iremos para um passeio.
If you don't eat up your greens, you won't get any dessert.
Se você não comer todas as suas verduras, você não vai ganhar nenhuma sobremesa.
They ate the turkey up, and no one had to eat leftovers.
Eles comeram todo o peru e ninguém teve que comer sobras.
(Veja que o phrasal verb "eat up" pode ser separado pelo objeto da frase, se assim o autor escolher.)
The lion ate up the zebra very quickly.
O leão comeu toda a zebra bem rapidamente.
(Repare na forma do passado de eat: ate.)
2 – Os exemplos abaixo são de eat up no sentido literal de "consumir":
Having children eats up a lot of a family's income.
Ter filhos consome muito do rendimento da família.
The graphics eat up our bandwidth – they're costing us a fortune.
Os gráficos consomem nossa banda – eles estão nos custando uma fortuna.
Running this household eats my income up. 
Comandar essa residência consome meu rendimento.
The car really eats up gas.
O carro realmente consome gasolina.
3 – Agora, os exemplos são de eat up como consumir no sentido figurado:
She was eaten up by regrets.
Ela foi consumida por arrependimentos.
The whole idea of visiting Australia was just eating her up.
Toda a ideia de visitar a Austrália estava simplesmente a consumindo.
(Repare na forma contínua do verbo eat – eating.)
The obsession to own a car was eating up my brother and his friends.
A obsessão de possuir um carro estava consumindo meu irmão e seus amigos.
Paula was eaten up by guilt for days.
Paula foi consumida pela culpa por dias.
4 – Eat up como "apreciar":
The press argued over the book, and the public was eating it up.
A imprensa discutiu sobre o livro e o público estava apreciando.
The audience liked my singing; they really ate it up.
O público gostou da forma que cantei, eles realmente apreciaram.
The stuff about the federal budget went over well. They really ate up the whole story.
As "coisas" sobre o orçamento federal correram bem. Eles realmente apreciaram toda a história.
Everyone was praising him for a job well done and he was eating it up.
Todos estavam o elogiando pelo trabalho bem feito e ele estava apreciando isso.
5 – Finalmente, eat up como acreditar em algo cegamente:
He lied about everything but he was so charming about it that she ate it up.
Ele mentiu sobre tudo, mas ele era tão charmoso sobre isso que ela acreditou nisso.
Those people really eat that stuff up about tax reduction.
Aquelas pessoas realmente acreditam naquilo sobre a redução dos impostos.
They'll eat up almost anything you tell them.
Eles vão acreditar em quase tudo que você disser a eles.
(A contração 'll vem de will, que é um verbo modal que coloca outros verbos no futuro.)
Espero que você tenha gostado do post e que comece a incorporar o phrasal verb eat up no seu vocabulário. Comente e compartilhe o post, caso tenha gostado.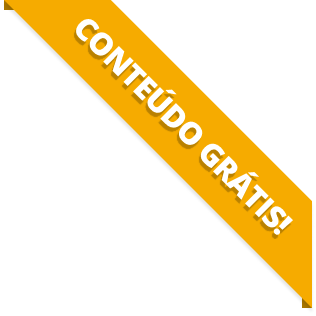 BAIXE O MATERIAL DO POST(PDF+MP3) PARA ESTUDAR QUANDO E COMO QUISER.