A expressão de hoje é daquelas que pode confundir bastante à primeira vista. Every other pode ser usado de duas maneiras; uma das quais, é um tanto peculiar. Para garantir o aprendizado permanente do que veremos aqui, você deve usar o Anki. Se ainda não conhece esse incrível programa de memorização, veja aqui o tutorial completo.
1 – A primeira maneira de usar every other é para se referir a "cada segundo elemento numa série". Se quisermos falar, por exemplo, que um certo evento ocorre "a cada dois domingos", diríamos every other sunday. Veja mais exemplos disso em contexto:
The magician turned every other card over.
O mágico virou uma a cada duas cartas.
("Turn over" é um phrasal verb que significa, nesse contexto, "virar".)
Every other table had an ashtray on it.
Uma a cada duas mesas tinha um cinzeiro (nela).
We get together every other Saturday for lunch.
Nós nos reunimos a cada dois sábados para almoçar.
I'm supposed to take this pill every other day.
Eu tenho que tomar esse comprimido a cada dois dias.
Every other shelf on the bookcase was full of books.
Uma a cada duas prateleiras na estante estava cheia de livros.
She went to visit her aunt every other week.
Ela foi visitar sua tia a cada duas semanas.
2 – O segundo sentido de every other é apenas a tradução mais literal da expressão, que é "todos os outros". Veja os exemplos
The same will apply in every other country.
O mesmo vai se aplicar em todos os outros países.
Two of the bolts were loose, but every other bolt I checked was fine.
Dois dos parafusos estavam frouxos, mas todos os outros parafusos que eu chequei estavam corretos.
It looks like every other college in America.
Parece com todas as outras faculdades na América.
I'm facing this calamity just like every other citizen.
Estou enfrentando essa calamidade assim como todos os outros cidadãos.
Plus, every other girl I know is either married, professional or closely related to me.
Ademais, todas as outras garotas que eu conheço estão ou casadas, profissionais ou são parentes próximas a mim.
Ficamos por aqui. Se gostou da dica, não deixe de compartilhar. Baixe os áudios dos exemplos logo abaixo e até mais!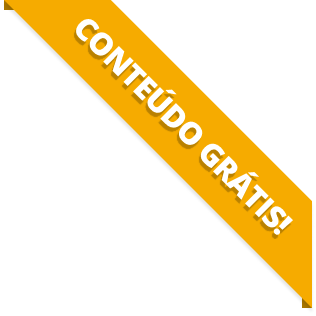 BAIXE O MATERIAL DO POST(PDF+MP3) PARA ESTUDAR QUANDO E COMO QUISER.