A expressão de hoje é bem interessante. Fall through the cracks, se levada de maneira mais literal, refere-se ao ato de deixar algo deslizar por entre os dedos. O sentido que ela realmente transmite, no entanto, é "ser ignorado", "passar despercebido"; ao se tratar de uma pessoa, pode ser "ficar sem amparo".
A ideia é de que se algo (ou alguém) falls through the cracks, então está sendo ignorado, escapando às vistas e amparo da organização ou indivíduo responsável. Veja um exemplo, para ir pegando o feeling:
Little details often fall through the cracks.
Pequenos detalhes frequentemente passam despercebidos.
Não há uma única maneira de traduzir essa expressão para o português, evidentemente. Nos exemplos que você verá a seguir, procurou-se traduções mais adequadas a cada contexto.
Só um lembrete: se você não conhece o Anki, programa de revisão que sempre recomendamos aqui no site, leia nosso tutorial sobre ele, antes de prosseguir. Assim você vai conhecer a melhor maneira de usar os exemplos abaixo.
There's a lot of students who fall through the cracks.
Há muitos estudantes que ficam desamparados.
Fatherless kids were not allowed to fall through the cracks.
Crianças sem pai não eram permitidas ficarem desamparadas.
Complete every item, and make sure nothing falls through the cracks.
Complete todos os itens, e certifique-se de que nada passe desapercibido.
Lots of good people would fall through the cracks without our assistance.
Várias pessoas boas seriam ignoradas sem nossa assistência.
The welfare of children in the foster system very often ends up falling through the cracks.
O bem-estar de crianças no sistema de adoção frequentemente acaba sendo ignorado.
The thank-you dinner we'd promised to our interns simply fell through the cracks.
O jantar de agradecimento que nós havíamos prometido aos nossos internos simplesmente passou despercebido.
Obviously too many young people fall through the cracks in the healthcare system.
Obviamente muitos jovens ficam sem amparo no sistema de saúde.
My guess is that this story will fall through the cracks, but it certainly has me intrigued.
Meu palpite é que essa história vai passar despercebida, mas ela certamente me deixou intrigado.
It seems that important information given to the police may have fallen through the cracks.
Parece que informação importante dada à polícia pode ter passado despercebida.
Chegamos ao final. Compartilhe caso tenha gostado, deixe sugestões e dúvidas nos comentários e até mais!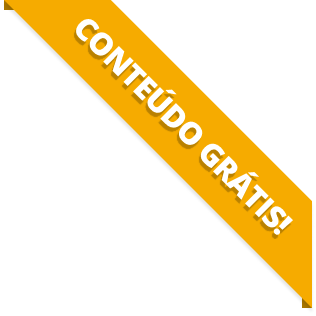 BAIXE O MATERIAL DO POST(PDF+MP3) PARA ESTUDAR QUANDO E COMO QUISER.