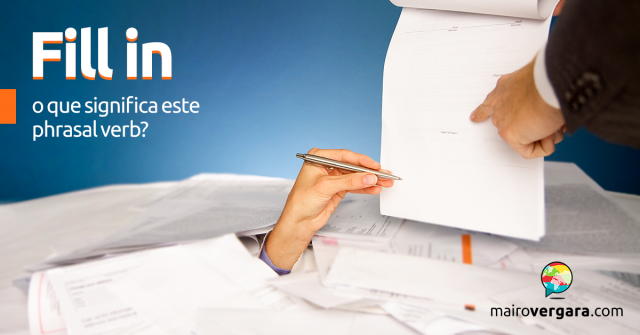 Hoje veremos o phrasal verb fill in. Essa expressão tem três sentidos diferentes e é super usada por falantes nativos. Por isso, lembre-se de que não basta apenas ler os exemplos que vamos apresentar aqui, é preciso que você os pratique. Usando o Anki você pode otimizar seus estudos e reter muito do que estudou de uma maneira super eficiente. Clique aqui e entenda mais.
Bem, o phrasal verb fill in pode ser usado como completar ou preencher um formulário, teste, ou até mesmo algo físico, como uma preencher uma parede com cimento, por exemplo. Além disso, é usado no sentido de inteirar alguém de algum assunto e também como substituir alguém no trabalho. Neste último caso, usaremos o phrasal verb fill in junto com a partícula for. Ou seja, fill in for. Pronto para os exemplos?
1 – Fill in no sentido de completar ou preencher:
Fill in the missing words.
Preencha as palavras faltantes.
Please fill in your name and address in the space provided.
Por favor preencha seu nome e endereço no espaço fornecido.
I spent over two hours filling in the application form.
Eu gastei mais de duas horas preenchendo o formulário de solicitação.
(Filling é a forma contínua do verbo fill.)
I will fill in the form for you.
Eu vou preencher o formulário para você.
(O verbo modal will antes de outro verbo passa a ideia de futuro.)
The students filled in the test forms.
Os estudantes preencheram os formulários do teste.
(Filled é o passado de fill.)
We used cement to fill in the cracks.
Nós usamos cimento para preencher as rachaduras.
Will this hole in the ground fill in by itself, or should I put some dirt in?
Esse buraco do chão vai se preencher sozinho ou eu devo colocar um pouco de terra nele?
The canal is now disused and partly filled in.
O canal está agora em desuso e parcialmente preenchido.
2 – Fill in como inteirar alguém de algum assunto, colocar a par, informar:
Did Sam fill you in about the new project?
O Sam te colocou a par do novo projeto?
My secretary will fill you in on the details.
Minha secretária irá te informar dos detalhes.
Please fill in the committee on the details.
Por favor informe o comitê dos detalhes.
Please fill me in on what happened last night.
Por favor me inteire do que aconteceu noite passada.
Please fill in the new secretary about our rules.
Por favor, informe a nova secretária sobre as nossa regras.
3 – Fill in for, no sentido de substituir alguém no trabalho:
I'm filling in for the receptionist at the moment.
Eu estou substituindo a recepcionista no momento.
I will have to fill in for Wally until he gets back.
Eu terei que substituir o Wally até que ele volte.
He discovered his love of acting when he filled in for a sick friend in a college play.
Ele descobriu seu amor por atuar quando ele substituiu um amigo doente em uma peça da escola.
Conte para a gente o que você achou do phrasal verb fill in e, caso tenha gostado, compartilhe o post. Se quiser, você pode baixar todo o material que apresentamos aqui abaixo.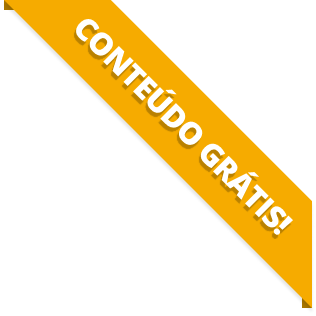 BAIXE O MATERIAL DO POST(PDF+MP3) PARA ESTUDAR QUANDO E COMO QUISER.