Sabe o que é um estrangeirismo? É uma palavra em outro idioma que acaba sendo incorporada ao português. Nós usamos muitas palavras em inglês no dia a dia, talvez até sem perceber. Alguns exemplos são show, jeans, brother e shopping center. Que dizer de flashback? Você provavelmente já ouviu ou usou este estrangeirismo, mas sabia que também existe o phrasal verb flash back?
Flash back significa "voltar no tempo" ou relembrar subitamente de um acontecimento ou época do passado. Já aconteceu com você de um cheiro, uma música ou um lugar te remeter a algo bom ou ruim que já vivenciou?
Este é também um recurso muito usado nos filmes, quando uma história atual é entrecortada por lembranças de eventos passados, que dão contexto à história ou explicam as atitudes dos personagens.
Que tal vermos algumas frases com o phrasal verb flash back? Lembre-se de que ele é formado de duas palavras, enquanto o substantivo é escrito tudo junto (flashback). Vejamos primeiramente flash back significando "relembrar":
Her mind flashed back to the day of their divorce.
A mente dela relembrou o dia do divórcio deles.
He always flashes back to his past experiences.
Ele sempre relembra suas experiências anteriores.
I liked that part when the narrator flashed back to all the times she had encountered the strange man before.
Eu gostei daquela parte quando o narrador relembrou todas as vezes em que ela havia encontrado o homem estranho antes.
His mind kept flashing back to the previous night.
A mente dele continuou relembrando a noite anterior.
She flashed back to her discussion with her dad, reliving every moment in her mind.
Ela relembrou sua discussão com seu pai, revivendo cada momento em sua mente.
My mind flashed back to the picture of the old house.
Minha mente relembrou a foto da velha casa.
Suddenly, my mind flashed back to a few recent incidents.
De repente, minha mente relembrou alguns incidentes recentes.
My mind flashed back to my first day at college.
Minha mente relembrou meu primeiro dia na faculdade.
That particular smell always makes me flash back to my childhood.
Aquele cheiro específico sempre me faz relembrar minha infância.
Whenever he hears sirens, he flashes back to his service in Vietnam.
Sempre que ele ouve sirenes, ele relembra seu serviço no Vietnã.
Agora, veja flash back significando "voltar no tempo":
The film flashed back to the hero's youth.
O filme voltou no tempo até à juventude do herói.
The story flashed back to Tom's childhood.
A história voltou no tempo até a infância do Tom.
They are happy today, but flash back to their early years and they were anything but.
Eles são felizes hoje, mas volte no tempo até os seus primeiros anos e eles eram tudo menos isso.
Thoughts inevitably flash back to 1914, when trouble in this part of the Balkans led to world war.
Os pensamentos inevitavelmente voltam no tempo até 1914, quando problemas nesta parte dos Bálcãs levaram à guerra mundial.
From that year until now, what happened? Let's flash back to discover.
Desde aquele ano até agora, o que aconteceu? Vamos voltar no tempo para descobrir.
Sarah's thoughts flashed back to their wedding day.
Os pensamentos de Sarah voltaram no tempo até o dia do casamento deles.
Este foi o nosso phrasal verb de hoje! Escolha duas ou três frases para adicionar ao Anki, a fim de não esquecer o significado de flash back. E continue ligado aqui no site porque todo dia tem post novo para você ficar afiado no inglês! See you next time!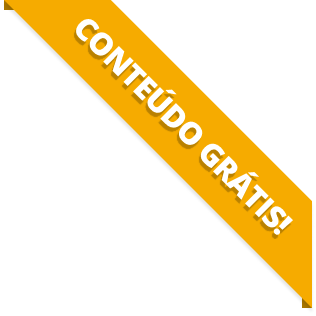 BAIXE O MATERIAL DO POST(PDF+MP3) PARA ESTUDAR QUANDO E COMO QUISER.