Freshen up é uma expressão bastante usada em contextos mais coloquiais. Este phrasal verb tem três maneiras diferentes de ser usado. A primeira é como lavar as mãos e rosto; a segunda é como melhorar ou atualizar o conhecimento em algo e a terceira é como renovar melhorar alguma coisa. Você vai ver com os exemplos que esta expressão é simples que entender e fácil de usar na prática.  Mas isso não quer dizer que você não tenha que praticá-la. Usando o Anki você conseguirá resultados mais rápidos e melhores nos seus estudos. Se ainda não conhece esta ferramenta clique aqui. Veja abaixo os exemplos de freshen up:
1 – Os primeiros exemplos são de freshen up no sentido de lavar as suas mãos e rosto para dar uma limpada:
Since I don't have time to take a shower, I'd at least like to go freshen up in the bathroom for a few minutes.
Já que eu não tenho tempo de tomar banho, eu pelo menos gostaria de ir lavar minhas as mãos e o rosto no banheiro por alguns minutos.
Before he sat down to dinner, Mr. Ramirez wanted to freshen up after his baseball game.
Antes de sentar para jantar, o senhor Ramírez queria lavar as mãos e o rosto depois do seu jogo de beisebol.
After running to the office so she wouldn't be late, Lina had to stop by the bathroom to freshen up before the meeting with her boss.
Depois de correr para o escritório para que não chegasse atrasada, Linda teve que parar no banheiro para lavar as mãos e o rosto antes da reunião com seu chefe.
2 – Os exemplos abaixo são de freshen up com o sentido de melhorar ou atualizar o conhecimento ou qualificações sobre algo:
It's been a few years since Bob has used Microsoft Office, so I think you will need to help him freshen up on the technology.
Faz alguns anos desde que Bob usou o Microsoft Office, então eu acho que você terá que ajudá-lo a atualizar seus conhecimento da tecnologia.
Rebecca wanted to freshen up her talent on the piano, so she signed up for weekly lessons with someone who used to be a professional musician.
Rebecca queria melhorar seu talento no piano, então ela se inscreveu para aulas semanais com alguém que era um músico profissional.
I need to freshen up on my knowledge of the latest design concepts before I interview for that new job.
Eu preciso atualizar meus conhecimentos sobre os últimos conceitos de design antes da entrevista para aquele novo emprego.
3 – Agora freshen up como fazer algo ficar mais limpo, fresco, atrativo ou renovado:
Marsha took a few dresses to the dry cleaners to freshen them up a bit.
Marsha levou alguns vestidos para a lavanderia para limpá-los um pouco.
(Veja que a expressão foi separada pelo objeto da frase "them". Quando o objeto é um pronome, esta separação é obrigatória.)
A new coat of paint will help to freshen up the old dresser.
Uma nova camada de tinta ajudará a renovar a velha cômoda/penteadeira.
Mrs. Luna bought a new comforter to freshen up her guest bedroom.
Senhora Luna comprou um novo edredom para renovar seu quarto de hóspedes.
Espero que você tenha gostado do post e que ele sirva para atualizar seu vocabulário em inglês. Conte pra gente o que achou do phrasal verb freshen up e compartilhe com os amigos.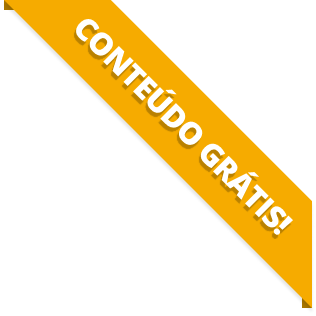 BAIXE O MATERIAL DO POST(PDF+MP3) PARA ESTUDAR QUANDO E COMO QUISER.