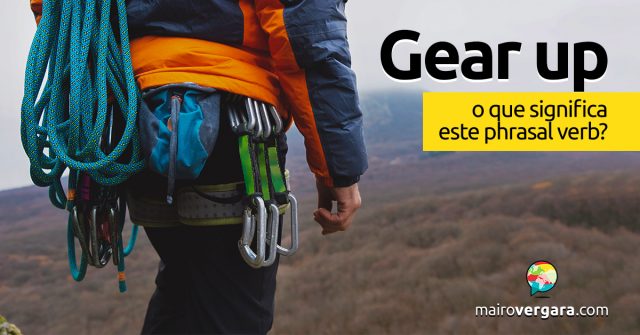 Gear (pronuncia-se mais ou menos como guí-er) é uma palavrinha repleta de usos: significa "engrenagem" ou "marcha" (de um veículo) — mas também "equipamento". Foi deste último sentido que se derivou o verbo gear up, que significa nada mais, nada menos do que "preparar-se".
Você pode usar gear up para dizer que está se está preparando para alguma coisa (geared up for something) quanto para dizer que está preparado para fazer alguma coisa — geared up to do something. Mais ainda, gear up pode ser usado no sentido de "preparar" (sem o reflexivo "se").
Além disso, há dois outros significados de gear up que são um pouco menos usados: "passar a marcha" de um automóvel ou "acelerar" a produção, geralmente de uma companhia.
Embora este seja um phrasal verb bastante simples, ele é de uso frequente, e compensa você investir um minuto nele. Como sempre, recomendamos o uso do software Anki a fim de reter melhor o termo. Clique aqui para saber mais sobre ele.
1 – Gear up no sentido principal de "preparar-se".
Politicians are already gearing up for the next election.
Os políticos já estão se preparando para a próxima eleição.
The tobacco companies are gearing up to fight the new tax.
As empresas de tabaco estão se preparando para combater o novo imposto.
The town is gearing up for the carnival this weekend.
A cidade está se preparando para o carnaval neste final de semana.
Everyone is already gearing up for the big game.
Todo o mundo já está se preparando para o grande jogo.
I was gearing up for my first theatrical performance.
Eu estava me preparando para a minha primeira apresentação teatral.
The organization is gearing up for a convention in May.
A organização está se preparando para uma convenção em maio.
We're geared up to do it.
Estamos preparados para fazê-lo.
The factory was geared up to make 1,100 cars a day.
A fábrica foi preparada para fazer 1.100 carros por dia.
Fast food restaurants are geared up to serve thousands of people daily.
Restaurantes fast food são preparados para servir milhares de pessoas diariamente.
2 – No sentido de "preparar" alguma coisa.
Who is gearing up the invitations for the party?
Quem está preparando os convites para a festa?
We geared the truck up for the journey.
Preparamos o carro para a viagem.
3 – No sentido de "passar/mudar a marcha".
The driver geared up to escape the shooters.
O motorista mudou a marcha para escapar dos atiradores.
He geared up, heading towards the tunnel.
Ele passou a marcha, indo na direção do túnel.
The driver geared up and pressed down on the accelerator as hard as he could.
O motorista passou a marcha e pisou no acelerador com o máximo de força possível.
(Ou, mais literalmente: … com tanta força quanto conseguiu.)
4 – Finalmente, temos gear up no sentido de "acelerar" uma atividade qualquer, geralmente comercial:
The factory geared up production.
A fábrica acelerou a produção.
This business needs to gear up to beat our competitors.
Esta empresa precisa acelerar para derrotar os nossos concorrentes.
We need to gear up if we're going to stay ahead of the game.
Precisamos acelerar se vamos manter a nossa vantagem.
(Stay ahead of the game, ou "ficar à frente do jogo", é uma expressão idiomática que vamos examinar logo mais. Como você vê, podemos traduzir como "manter a vantagem" ou "manter-se à frente da concorrência".)
Com isso, aliás, concluímos o post de hoje. O que você achou?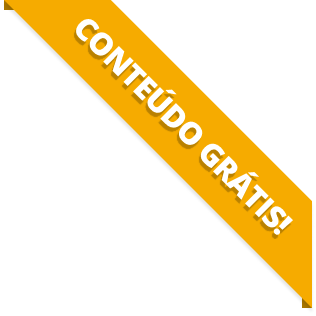 BAIXE O MATERIAL DO POST(PDF+MP3) PARA ESTUDAR QUANDO E COMO QUISER.