A expressão de hoje tem uma forma bastante pitoresca. Get a kick out of, se traduzido literalmente, seria algo como "levar um chute de". Você pode entender isso como uma analogia para o real significado, que é "ser estimulado por" algo, "empolgar-se ou divertir-se com" algo.
Alternativamente, temos a expressão get a bang out of, cujo significado é idêntico. Ela apenas usa a palavra bang, que como substantivo pode significar "disparo", "explosão", "pancada" ou "estrondo".
Trazemos uma série de exemplos de ambas as alternativas, para você dominar o assunto. O ideal é que, além de estudar os exemplos e ouvi-los repetidas vezes, você use o Anki para fixar o vocabulário na memória. É bem simples: veja o tutorial completo do Anki.
1 – Primeiro, veja os exemplos de get a kick out of:
I get a real kick out of shopping for new shoes.
Eu me divirto muito indo às compras por calçados novos.
("Real" serve apenas para dar mais intensidade a expressão. A tradução poderia ser "Eu sou estimulado a ir às compras […]", mas "Eu me divirto muito […]" soa mais natural.)
This book is just the kind you like and you'll get a real kick out of it.
Esse livro é bem do tipo que você gosta e você vai se divertir muito com ele.
Anyone who gets a kick out of horror movies will love this show.
Qualquer um que se diverte com filmes de terror vai amar essa série.
Are we bad people because we get a kick out of other people's trouble?
Nós somos pessoas más porque nós nos divertimos com os problemas de outras pessoas?
Loved that. I got a kick out of reading their blogs.
Amei isso. Eu me diverti lendo os blogs deles.
Fritz gets a kick out of learning English idioms!
Fritz se diverte aprendendo expressões idiomáticas Inglesas!
What do you get a kick out of doing?
O que você se diverte fazendo?
2 – Agora seguem os exemplos de get a bang out of:
Some people get a bang out of reading that stuff.
Algumas pessoas se divertem lendo aquela coisa.
There is a segment of the market that gets a bang out of buying those things.
Há um segmento do mercado que se diverte comprando aquelas coisas.
Students will get a bang out of the ending of this demo.
Estudantes vão se empolgar com o final dessa demonstração.
Com isso, encerramos o post de hoje. Espero que tenha gostado, compartilhe com outros aprendizes e até a próxima!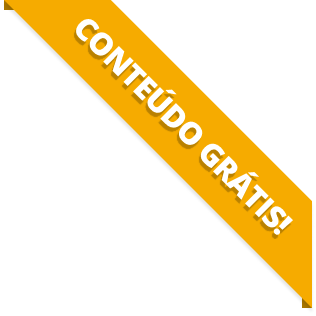 BAIXE O MATERIAL DO POST(PDF+MP3) PARA ESTUDAR QUANDO E COMO QUISER.