Apesar de ter quatro sentidos diferentes, o phrasal verb get ahead é simples de ser empregado. Usamos get ahead no sentido de progredir na vida ou prosperar num trabalho ou na escola; fazer algo antecipadamente, geralmente em contextos escolares; economizar; e ficar na frente de alguém, seja numa fila ou numa corrida.
Com os exemplos abaixo você vai perceber bem a diferença dos sentidos de get ahead. Então, clique aqui para ler nosso tutorial do Anki e entenda como essa ferramenta de repetição espaçada pode te ajudar a organizar e otimizar seus estudos de inglês e como fazer uso dos exemplos do post.
Então vamos à parte tão esperada, os exemplos:
1 – Get ahead como progredir ou prosperar:
You can get ahead in life by working hard.
Você pode progredir na vida trabalhando duro.
Rico studied extra hours so that he could get ahead in school.
Rico estudou horas a mais para que pudesse progredir na escola.
Even when she worked hard, Helen couldn't seem to get ahead in her job.
Mesmo quando ela trabalhou duro, Helen não parece não conseguir progredir no trabalho dela.
The nurse worked overtime so she could get ahead in her department.
A enfermeira trabalhou a mais para que conseguisse prosperar no departamento dela.
The only way to get ahead in this job is to be really nice to the boss.
A única forma de progredir neste emprego é ser realmente legal com o chefe.
2 – Get ahead no sentido de antecipar:
I need to work this weekend to get ahead on my new project.
Eu preciso trabalhar esse fim de semana para antecipar meu projeto.
I got ahead by putting in extra hours at the office on nights and weekends.
Eu me antecipei fazendo hora extra no escritório de noite e aos finais-de-semana.
3 – Get ahead no sentido de economizar:
Mishel is getting ahead by asking others for help.
Mishel está economizando pedindo ajuda para os outros.
("Is getting" é a forma contínua do verbo.)
After we settle the hospital bill, we hope to get ahead enough to buy a new car.
Depois que liquidarmos a conta do hospital, nós esperamos economizar o bastante para comprar um carro novo.
I took a second job to get ahead and buy a house.
Eu arrumei um segundo emprego para economizar e comprar uma casa.
4 – Get ahead no sentido de chegar ou ficar na frente de alguém. Perceba que aqui sempre usamos get ahead of:
We were determined to get ahead of the competition.
Nós estávamos determinados a chegar à frente na competição.
I got ahead of her in line.
Eu fiquei na frente dela na fila.
The top students want to get ahead so they can go to the best colleges.
Os melhores estudantes querem ficar na frente (dos outros) para poderem ir para as melhores faculdades.
We tried to get ahead of the heavy traffic by taking a shortcut.
Nós tentamos ficar à frente do trânsito pesado pegando um atalho.
Não perca tempo e progrida nos seus estudos de inglês, colocando todos os exemplos no Anki e os estudando para fixá-los em sua mente. Compartilhe e comente o post, caso tenha gostado.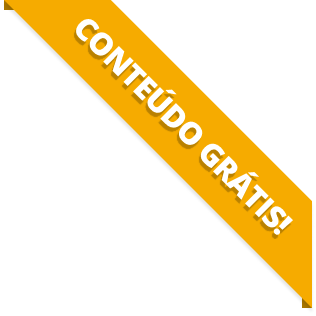 BAIXE O MATERIAL DO POST(PDF+MP3) PARA ESTUDAR QUANDO E COMO QUISER.