Muitas vezes, quando estou escrevendo os artigos aqui para o site, eu mesmo me surpreendo com alguns phrasal verbs. Get along foi um deles. Eu já conhecia o phrasal verb get along with, que quer dizer ser dar bem com alguém ou ter um bom relacionamento com alguém. Mas eu não conhecia o phrasal verb get along (sem o with).
Pesquisando bastante, descobri que o get along pode ser usado tanto com ou sem o with. Vai depender do que queremos falar. Bem, uma maneira de usar get along é no sentido de progredir e a outra é no sentido de sair. Então prepare-se, pois no post de hoje você verá exemplos não de um, mas de dois phrasal verbs diferentes: get along with e get along. Praticando bastante, você vai entender as diferenças e as maneiras de usarmos essas duas expressões. Para praticar, você pode usar o Anki. E caso não conheça essa ferramenta, clique aqui para ler o nosso post sobre ela. Pronto para os exemplos?
1 – Os primeiros exemplos que veremos serão de get along e get along with no sentido de se dar bem, ter um bom relacionamento (com alguém):
Richard and his sister don't get along.
Richard e sua irmã não se dão bem.
Why don't you two get along? You're always arguing.
Por que vocês dois não se dão bem? Vocês estão sempre discutindo.
I get along well with most of my colleagues.
Eu me dou bem com a maioria dos meus colegas.
She gets along with the in-laws.
Ela se dá bem com os seus sogros.
I don't get along with my sister, we have nothing in common.
Eu não me dou bem com minha irmã, nós não temos nada em comum.
2 – Agora, os exemplos serão de get along/get along with no sentido de progredir:
Are you getting along with the project?
Você está progredindo com o projeto?
(Getting é a forma do gerúndio do get.)
How are you getting along with your schoolwork?
Como você está progredindo com sua lição de casa?
How's the homework getting along?
Como a lição de casa está progredindo?
I got along much better in my new job.
Eu progredi muito mais no meu novo emprego.
3 – Get along no sentido de sair:
You'd better be getting along now.
É melhor você estar saindo agora.
The store owner told the children to get along.
O dono da loja disse às crianças para saírem.
It's late; we must be getting along.
Está tarde, nós temos que estar saindo.
Conseguiu perceber as diferenças entre os usos de get along e get along with? Comente aqui embaixo o que achou e, caso tenha gostado do post, compartilhe nas redes sociais.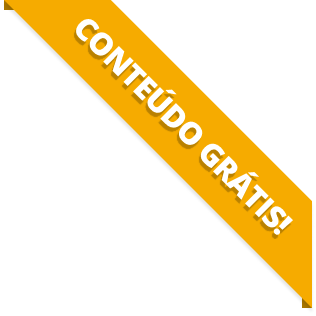 BAIXE O MATERIAL DO POST(PDF+MP3) PARA ESTUDAR QUANDO E COMO QUISER.