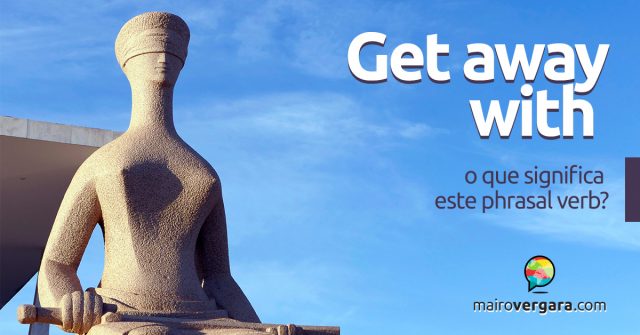 Que tal aprender mais um phrasal verb? Como já dissemos antes, essas expressões são a junção de um verbo com mais uma ou duas palavras, que juntas, têm um sentido diferente do verbo principal. Hoje vamos falar de um phrasal verb diferente da maioria, pois é composto de três palavras: get away with.
Essa expressão é muito usada atualmente e o sentido que transmite é o de fazer algo ruim e não ser punido, ou não ser criticado por isso. Trocando em miúdos, seria o equivalente a sair impune, se safar, sair ileso.
Vamos então aos exemplos, mas antes é importante que você saiba o que fazer com eles. Aqui no site, sempre recomendamos o uso de uma ferramenta chamada Anki. Fazemos isso porque sabemos da eficácia do sistema de repetição espaçada, e o Anki atualmente é em nossa opinião, a melhor ferramenta do tipo, pois além de ser muito simples e eficiente, é totalmente grátis. Para entender melhor o que é o Anki e como baixar, instalar e usar, leia o nosso tutorial completo aqui.
Então vamos lá. Preste bastante atenção nos exemplos e veja como a expressão funciona em contexto.
When I was a kid I used to make jokes about my teachers and I always got away with it.
Quando eu era criança, costumava fazer piadas com meus professores e sempre saía impune.
I can't believe it, but once I slapped my mother and completely got away with it.
Não posso acreditar, mas uma vez bati na minha mãe e fiquei completamente impune.
He let me get away with it, because he knew who I was.
Ele me deixou sair impune, pois sabia quem eu era.
The bankers broke the law. They lost everybody's money and got away with it.
Os banqueiros violaram a lei. Eles perderam o dinheiro de todos e ficaram impunes.
She's incredibly rude. I don't know how she gets away with it.
Ela é incrivelmente rude. Não sei como ela fica impune.
The policeman stopped her for speeding but let her get away with just a warning.
O policial a parou por excesso de velocidade, mas a deixou sair impune, com apenas uma advertência.
The bank robbers got away with robbing the bank. The police never found them.
Os ladrões de banco ficaram impunes com o roubo. A polícia nunca os achou.
Jane cheated on the exam and then tried to get away with it.
Jane colou na prova e depois tentou se safar.
Now she knows that she can't get away with this.
Agora ela sabe que não pode sair impune dessa.
Existe também uma expressão idiomática, que não é um phrasal verb, mas que é bem parecida com get away with e expressa o mesmo significado. Trata-se da expressão get away with murder. O sentido literal dessa expressão é: sair impune de um assassinato. Mas ela é muito usada em um sentido figurado, querendo dizer que alguém fez uma coisa muito má, e não foi punido por isso.
That guy always gets away with murder — just because he's cute.
Aquele cara sempre sai ileso, só porque ele é bonitinho.
You will spoil your son if you let him get away with murder.
Você vai mimar seu filho se deixá-lo fazer o que quiser.
(sair ileso, impune, sem que alguém coloque limites.)
Bom pessoal, isso é tudo por hoje. Se você gostou da dica, não se esqueça de compartilhar e deixar o seu comentário. Caso queria, você pode baixar os áudios dos exemplos no link que estará no final do post. Até a próxima.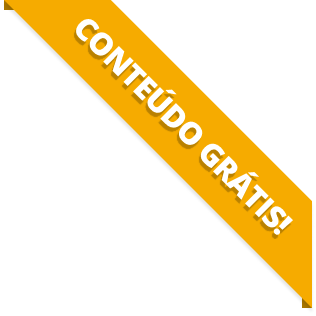 BAIXE O MATERIAL DO POST(PDF+MP3) PARA ESTUDAR QUANDO E COMO QUISER.