O phrasal verb get in on é muito simples. Ele tem apenas um significado: participar de certa atividade, ideia ou organização. Há várias maneiras de traduzir get in on, mas, por exemplo, ele equivale a quando dizemos "eu quero entrar nessa!" — em inglês a frase é I want to get in on this. A título de informação, a tradução palavra por palavra de get in on é "ficar em sobre".
Na verdade, há várias estruturas do português que equivalem a get in on: "entrar em", "juntar-se a", "envolver-se em" e "participar de" são algumas delas.
Vamos agora aos exemplos de get in on em contexto. Você deve estudá-los atentamente para entender o papel desse phrasal verb. Feito isso, recomendamos que use o Anki, um excelente programa de revisão, para memorizar efetivamente o que aprendeu. Confira o tutorial completo do Anki e aprenda a usá-lo junto às frases que se seguem.
I have to get in on this. Great idea!
Eu tenho que entrar nisto. Ótima ideia!
("this" foi sublinhado apenas porque, na tradução, nisto encapsula "em" e "isto".)
We will all want to get in on the scheme.
Nós vamos todos querer entrar no esquema.
You sure you don't want to get in on this?
Você tem certeza de que não quer entrar nisto?
I don't want to get in on this fight.
Eu não quero entrar nesta briga.
A Japanese company tried to get in on the deal.
Uma empresa japonesa tentou juntar-se ao acordo.

This sounds like the sort of project he would get in on.
Isto soa como o tipo de projeto no qual ele iria entrar.
It sounds like an interesting project and I'd like to get in on it.
Soa como um projeto interessante e eu gostaria de juntar-me a ele.
Several local firms also got in on the act, by donating prizes.
Muitas firmas locais também juntaram-se ao ato, doando prêmios.
The competition was not all for students — teachers also got in on the act.
A competição não foi toda para estudantes — professores também juntaram-se ao ato.
If you'd like to get in on this offer, call now.
Se você gostaria de juntar-se a esta oferta, ligue agora.
You will have plenty of chances to get in on the film!
Você terá muitas chances de juntar-se ao filme!
A gentleman got in on the competition with the ladies.
Um cavalheiro juntou-se à competição, com as mulheres.
Gostou de conhecer o phrasal verb get in on? Tem alguma dúvida ou sugestão de post? Comente abaixo. Lembre-se de compartilhar e até mais!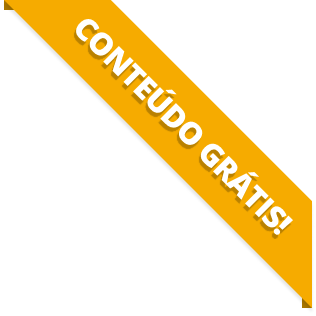 BAIXE O MATERIAL DO POST(PDF+MP3) PARA ESTUDAR QUANDO E COMO QUISER.