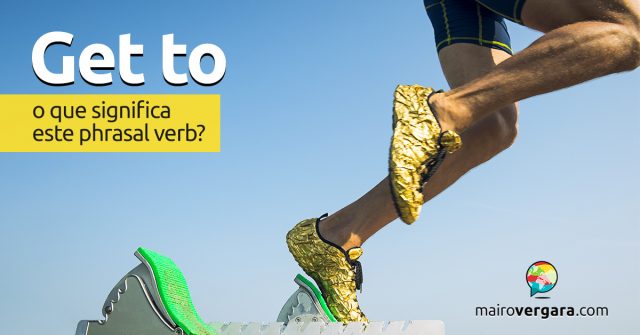 Hoje vamos conhecer get to, um phrasal verb versátil e extremamente frequente na língua inglesa. Já fizemos um post enorme sobre verbo get, porém nele faltam alguns sentidos de get to, e destes falaremos na presente ocasião.
Comecemos por dizer que get to possui quatro formas de uso principais. Na primeira, get to é sinônimo do verbo "afetar", no sentido de "suscitar certos sentimentos/emoções numa pessoa". Na segunda, é sinônimo da expressão "ir parar (em algum lugar)". Na terceira, equivale a construção "começar a (fazer algo)". Na quarta e última, podemos traduzi-lo como "poder", "conseguir" ou ainda "ter a oportunidade/ocasião de".
A seguir, veremos diversos exemplos de cada sentido. Além de estudar com atenção cada um deles, lembre-se de usar o Anki para revisar e fixar realmente o conteúdo. Caso não conheça o Anki, veja nosso tutorial sobre este incrível programa de auxílio à revisão. É uma ferramenta que melhora drasticamente os resultados no estudo de uma língua.
1 – Confira exemplos onde get to equivale a "afetar", no sentido de "suscitar determinados sentimentos", "abalar" ou "comover" uma pessoa:
His teasing got to me.
A provocação dele me afetou.
He started crying — we were getting to him.
Ele começou a chorar — nós estávamos afetando ele.
I couldn't, wouldn't, let him know that he was getting to me.
Eu não podia, não iria deixar ele saber que ele estava me afetando.
After a while his teasing started to get to me.
Após um tempo, a provocação dele começou a me afetar.
All their teasing got to me that night, and I kind of panicked.
Toda a provocação deles me afetou naquela noite, e eu meio que entrei em pânico.
The nostalgia of my childhood got to me and I decided I need to play these games again.
A nostalgia da minha infância me afetou e eu decidi que preciso jogar estes jogos novamente.
The stress from not writing this paper is really getting to me.
O estresse de não escrever este papel está realmente me afetando.
Here's how that damn family drama finally got to me.
Eis como aquele maldito drama familiar me afetou.
But as I got older I think the trauma got to me and I started doing reckless things.
Mas à medida que eu fiquei mais velho eu acho que o trauma me afetou e eu comecei a fazer coisas imprudentes.
2 – Agora, veja get to como a nossa popular expressão "ir parar (em algum lugar)":
I wonder where my glasses have got to.
Eu pergunto-me onde meus óculos foram parar.
("Have" ali é apenas o verbo auxiliar do tempo verbal "present perfect", o qual não tem um equivalente exato em português.)
Where's Annabel got to? She should be here by now.
Onde Annabel foi parar? Ela deveria estar aqui agora.
("By now" aqui seria o mesmo que "a esta hora", "neste momento".)
Where did you get to last night? I was expecting you.
Onde você foi parar na noite passada? Eu estava esperando você.
She couldn't think where her keys had got to.
Ela não conseguia pensar onde suas chaves haviam ido parar.
Where can my shoes have got to? I can't find them anywhere.
Onde meus sapatos podem ter ido parar? Eu não consigo encontrá-los em lugar algum.
3 – Veja a seguir get to como "começar a (fazer alguma coisa)":
He got to thinking that it was all his fault.
Ele começou a pensar que era tudo culpa dele.
You're getting to be just like your mother.
Você está começando a ser bem como sua mãe.
I got to thinking there was something wrong with me.
Eu comecei a pensar que havia algo errado comigo.
I got to calling him Ron the wrecker.
Eu comecei a chamá-lo de Ron o demolidor.
4 – Por fim, veja get to como "poder", "conseguir" ou "ter a oportunidade de" fazer algo:
I hope we get to do what we want there.
Eu espero que nós possamos fazer o que nós quisermos lá.
When it's finally over, you get to see her again.
Quando estiver finalmente acabado, você poderá ver ela novamente.
("You get to see her again", embora sintaticamente esteja no presente, fala de um evento futuro, cuja descrição foi introduzida pela primeira frase "When it's finally over".)
I never get to see her now that she's moved to California.
Eu nunca posso vê-la, agora que ela mudou para a Califórnia.
I'd like to get to know you better — could we have dinner sometime?
Eu gostaria de poder conhecer você melhor — nós poderíamos jantar algum dia?
I just like that she gets to do all these fun activities, and it's a great way to spend a Saturday.
Eu simplesmente aprecio que ela possa fazer todas essas atividades divertidas, e é uma ótima maneira de passar um sábado.
Se curtiu o post, compartilhe com seus colegas. Continue aprendendo inglês e usando o Anki diariamente, comente qualquer sugestão de post e até mais!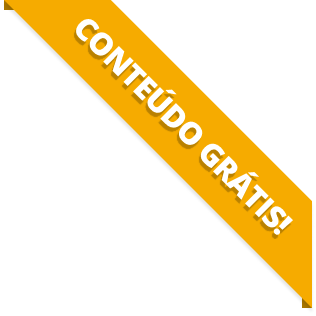 BAIXE O MATERIAL DO POST(PDF+MP3) PARA ESTUDAR QUANDO E COMO QUISER.