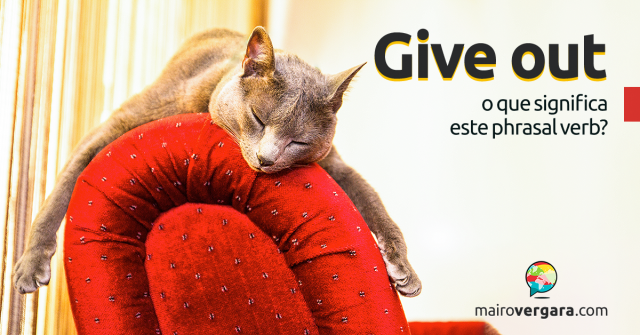 Hoje eu gostaria de começar falando não sobre o phrasal verb do post, mas em como praticar esse phrasal verb. Acredito que você já saiba que para realmente aprender um idioma, você precisa ter um contato diário com ele, certo? Mas como fazer isso? Bem, nós aqui da Equipe Mairo Vergara gostamos de indicar uma ferramenta chamada Anki, que potencializa os seus estudos e faz com que você tenha esse contato diário necessário com a língua. Recomendo que você dê uma olhada no nosso tutorial do Anki para entender melhor como ele funciona.
Dito isso, vamos ao que interessa: o phrasal verb give out. Existem quatro maneiras de usarmos essa expressão. A primeira é no sentido de distribuir e a segunda no sentido de anunciar algo. Os outros sentidos de give out são: parar de funcionar e acabar. Vamos ver nos exemplos como usar give out na prática?
1 – Primeiro, vamos ver give out como distribuir:
The office gives out financial advice to students.
O escritório distribui/dá conselhos financeiros aos estudantes.
The homeless shelter gave out food and blankets.
O alojamento de desabrigados distribuiu comida e cobertores
(Preste atenção na forma do passado simples de give, que é gave.)
The teacher gave the test papers out.
A professora distribuiu os papéis da prova.
(O phrasal verb give out pode ou não ser separado pelo objeto da frase. No exemplo acima, o autor escolheu separá-lo pelo objeto the test papers.)
The teacher gave the homework assignment out.
O professor distribuiu a tarefa de casa.
2 – Give out no sentido de anunciar uma novidade:
When will you give the news out?
Quando você vai anunciar as novidades?
(Perceba que, por causa do verbo will, a pergunta está no futuro.)
The president gave out the news that the hostages had been released.
O president anunciou as novidades que os reféns tinham sido soltos.
The professor gave out the bad news.
O professor anunciou as más notícias.
Details of the accident were given out on the nine o'clock news.
Os detalhes do acidente foram anunciados no jornal das nove horas.
(No exemplo acima existe a construção "were given out", que está na voz passiva. A voz passiva é usada para contarmos o que aconteceu com o objeto e não tem enfoque em quem realiza a ação.)
3 – Agora, give out como parar de funcionar:
His heart finally gave out under the strain.
O coração dele finalmente parou de funcionar sob pressão.
My old bicycle finally gave out.
Minha bicicleta velha finalmente parou de funcionar(quebrou).
The dishwasher finally gave out last week.
A máquina de lavar louça finalmente parou de funcionar semana passada.
4 – Por fim, give out como acabar:
Their water gave out two days ago.
A água deles acabou dois dias atrás.
The paper napkins gave out, and we had to use paper towels.
Os guardanapos de papel acabaram e nós tivemos que usar toalhas de papel.
The eggs gave out, and we had to eat cereal for breakfast for the rest of the camping trip.
Os ovos acabaram e nós tivemos que comer cereal no café da manhã pelo resto da viagem de acampamento.
Espero que você tenha gostado dos exemplos de hoje. Lembre-se de deixar seu comentário e compartilhar o post. Se quiser baixar os áudios dos exemplos, eles estão disponíveis no link abaixo.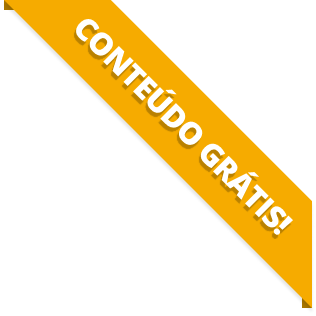 BAIXE O MATERIAL DO POST(PDF+MP3) PARA ESTUDAR QUANDO E COMO QUISER.