Go at é um phrasal verb muito utilizado e que tem apenas dois sentidos. Antes de conhecê-los, vejamos uma noção sobre as partes constituintes. O verbo go pode significar "ir", "avançar". A preposição at indica, entre outras coisas, que o que vem a seguir na frase é objeto de um olhar, gesto, pensamento, ação ou plano.
Dito isso, os dois sentidos de go at são: (1) "atacar" fisicamente algo, (2) "atacar" (desta vez metaforicamente) e "encarar" ou "enfrentar" uma tarefa ou empreitada.
Agora, para colocar definitivamente go at no seu vocabulário, trazemos uma série de exemplos em contexto. Através deles, você vai aprender na prática como go at é utilizado. Para impulsionar ainda mais seu aprendizado, recomendamos a utilização do Anki com as frases abaixo. É um método fácil de implementar e com resultados fantásticos. Veja o tutorial do Anki.
1 – Primeiro, go at no sentido de "atacar" fisicamente:
The two boys were going at each other like mad dogs.
Os dois garotos estavam atacando-se como dois cachorros loucos.
The dog went at the postman's legs.
O cachorro atacou as pernas do carteiro.
Soon the bell will ring, and the women will go at each other again.
Logo o sino vai tocar e as mulheres vão se atacar novamente.
Rival gang members go at each other in Basseterre.
Membros de gangues rivais atacam-se em Basseterre.
We could hear the neighbors going at each other.
Nós podíamos ouvir os vizinhos se atacando.
They went at each other with knives.
Eles atacaram-se com facas.
Charles and the security guys started to go at it.
Charles e os caras da segurança começaram a se atacar.
An hour into it, the two owners were going at it fiercely.
Uma hora depois, os dois donos estavam se atacando ferozmente.
2 – Agora, go at como "atacar", "encarar" ou "enfrentar" uma tarefa. Em alguns casos, a tradução será "seguir" (no sentido de continuar, seguir fazendo uma tarefa):
Tom went at the woodpile, chopping away.
Tom enfrentou a pilha de madeira, cortando.
They won't go at the task with as much enthusiasm.
Eles não vão enfrentar a tarefa com tanto entusiasmo.
They went at the job as if their lives depended on it.
Eles encararam a tarefa como se suas vidas dependessem disso.
Go at the task with all the vim and vigor you can muster.
Ataque a tarefa com toda a energia e vigor que você puder reunir.
But he still kept going at it bravely despite no support from his team.
Mas ele continuou seguindo bravamente, mesmo sem apoio de seu time. 
When the audience had settled down, the lecturer went at it with renewed vigor.
Quando o público havia se acomodado, o palestrante seguiu com vigor renovado.
Harbury was young and ambitious and went at things with a daunting eagerness.
Harbury era jovem e ambicioso e encarava as coisas com uma ânsia assustadora.
O que achou do phrasal verb go at? Conte para a gente, nos comentários. Compartilhe o post e até mais!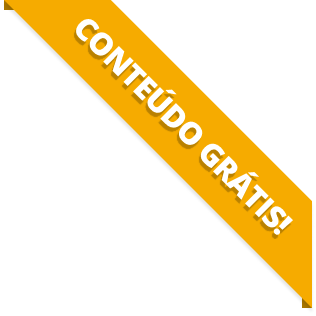 BAIXE O MATERIAL DO POST(PDF+MP3) PARA ESTUDAR QUANDO E COMO QUISER.