Olha, vamos combinar: go by é um verbo que você não pode passar mais um minuto sem saber. Ou melhor, not a minute can go by without you learning it! Nem mais um minuto pode passar sem que você o aprenda.
Passar… é esse mesmo o sentido de go by! Ou melhor, um dos sentidos, porque go by se passa por muitos nomes. Esse é outro dos sentidos, aliás: "passar-se" por um nome qualquer.
Outro sentido ainda é "basear-se" em uma informação qualquer. E, finalmente, go by pode significar "agir de acordo" — é aí que você vê expressões como go by the book ou go by the rules, ambas as quais significam "agir de acordo com as regras".
Sem mais, então, vamos às costumeiras frases, com as quais você vê o verbo em atuação real e que você pode usar para revisar com o Anki.
1 – Go by no sentido de "passar". Isso pode ser tanto no sentido de passar por um lugar, ou de "deixar algo passar", ou de "o tempo passar". Aliás, você talvez conheça a linda música As Time Goes By, "Com o passar do tempo", muito famosa, do filme Casablanca? Se não conhece, não deixe de conferir — tanto a música quanto o filme! 🙂
I went by the post office on the way home.
Eu passei pelo correio no caminho de casa.
Things will get easier as time goes by.
As coisas vão ficar mais fáceis com o passar do tempo.
You can watch the trains going by from this window.
Dessa janela você consegue ver os trens passando.
You can't let an opportunity like that go by — it's too good to miss.
Você não pode deixar passar uma oportunidade assim — é boa demais para perder.
Hardly a day goes by when I don't think about her.
Dificilmente um dia passa quando não penso nela.
As time goes by, it becomes easier to forgive and forget.
Com o passar do tempo, torna-se mais fácil de perdoar e de esquecer.
I can't just let that remark go by without comment.
Eu não posso deixar esta observação passar sem comentários.
Several cars went by very quickly.
Vários carros passaram bem rápido.
Last month went by so fast.
O último mês passou tão rápido.
2 – Go by a name é "passar-se por um nome".
When I knew her, she used to go by the name of Ricki.
Quando eu a conhecia, ela costumava se passar pelo nome de Ricki.
He was going by a different name at the time.
Ele estava se passando por um nome diferente, na época.
I used to go by the name of George.
Eu costumava me passar pelo nome de George.
I'm looking for a man who goes by the name of Whitaker. Do you know him?
Estou procurando um homem que se passa pelo nome de Whitaker. Vocês o conhecem?
3 – Go by pode ter o sentido de "basear-se" em uma informação qualquer.
What do you go by when you're deciding whether or not to employ someone?
No que você se baseia quando decide se emprega ou não alguém?
Going by what Tim said, we should be there by mid-afternoon.
Baseando-se no que o Tim disse, devemos chegar por volta do meio da tarde.
Going by what she said yesterday, I would say she's about to resign.
Baseando-se no que ela disse ontem, eu diria que ela está a ponto de renunciar.
It's never very wise to go by appearances.
Nunca é muito prudente basear-se nas aparências.
Don't go by what she says – she's always wrong.
Não se baseie no que ela diz — ela está sempre errada.
You can't always go by appearances.
Você não pode se basear sempre nas aparências.
4 – Finalmente, temos go by the rules ou go by the book — o "livro" em questão sendo um manual de regras —, o que significa "agir de acordo com as regras", ou "seguir as regras".
I'm sorry, madam, but we have to go by the rules.
Lamento, madame, mas temos de agir de acordo com as regras.
Only a fool goes by the rules all the time.
Só um tolo segue as regras o tempo todo.
There was no doubt that the referee had gone by the book.
Não havia dúvida de que o juiz havia seguido as regras.
E por aqui concluímos nosso post! Any thoughts?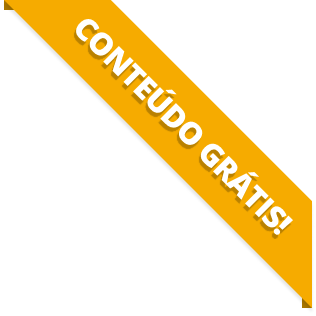 BAIXE O MATERIAL DO POST(PDF+MP3) PARA ESTUDAR QUANDO E COMO QUISER.