O post  de hoje é daqueles com muito conteúdo. Mas não se preocupe, pois daremos muitos exemplos e explicações para que fique tudo bem claro para você.  Falaremos hoje do phrasal verb go off.
Go off tem sete sentidos diferentes, todos eles bastante usados. Primeiramente, go off  quer dizer explodir. Esta expressão  também tem o sentido de parar de funcionar e parar de gostar de algo ou alguém.  Além disso, go off  é usado no sentido de  partir para algum lugar,  começar a fazer barulho,  estragar uma comida e  desviar dos planos.
Como go off  tem muitos sentidos diferentes, é muito importante que você pratique muito esta expressão. Para isso, sugiro o uso do Anki,  uma ferramenta de repetição espaçada que ajuda você a organizar seus estudos. Caso ainda não conheça o Anki, clique aqui  para ler nosso tutorial completo.
1 – Os primeiros exemplos de go off são no sentido de explodir:
The officers raced to get to the park and stop the bomb from going off.
Os oficiais correram para chegar ao parque e impedir a bomba de explodir.
Even though we were in the town over, we could still hear the fireworks going off.
Apesar de estarmos na cidade seguinte, nós ainda podíamos ouvir os fogos  de artifício explodindo.
Jenny was so angry about what happened that she couldn't help going off on her boyfriend Sam.
Jenny estava tão brava com o que aconteceu que ela não conseguiu evitar explodir com seu namorado Sam.
2 – Os exemplos abaixo são de go off no sentido de parar de funcionar,  desligar:
When my cell phone wasn't charged in the morning, I knew the power in the charger had gone off.
Quando meu celular não estava carregado pela manhã, eu soube que a energia no carregador tinha parado de funcionar.
The thunder and lightning were so intense that our power went off for a few hours.
Os trovões e raios foram tão intensos que nossa energia parou de funcionar por algumas horas.
The TV is on a timer so that it goes off after 3 hours.
A televisão está com o timer ligado para que desligue depois de três horas.
3 – Agora go off como parar de gostar de algo ou alguém. Algo importante a ser notando aqui, é que podemos trocar go off por get off neste sentido. Observe:
I went off steak after I realized it had so much cholesterol.
Eu parei de gostar de bife depois que percebi que tinha muito colesterol.
Jane got off Matt after he was such a jerk to her for so long.
Jane parou de gostar de Matt depois que ele foi um idiota com ela por tanto tempo.
(Aqui get off está no passado: got off)
The Johnsons got off of Myrtle Beach after the shark attacks were too frequent.
Os Johnsons pararam de gostar da praia Myrtle  depois que ataques de tubarão ficaram frequentes.
4 – Go off no sentido de partir para algum lugar:
Kyle wants to go off into the woods and think about his big decision.
Kyle quer partir para a mata e pensar sobre sua grande decisão.
My mom always loves to go off on walks by herself in the morning.
Minha mãe sempre gosta de partir para caminhadas sozinha pela manhã.
Nina is going off to the mall to look for a new purse.
Nina está partindo para o shopping para procurar uma bolsa nova.
(aqui o verbo está em sua forma contínua.)
5 –  Os exemplos abaixo tem go off no sentido de começar a fazer um barulho. Perceba que a tradução  da expressão pode mudar de acordo com o contexto da frase.
Jan's alarm always goes off at 6:45 in the morning so that she can exercise before work.
O alarme da Jan sempre desperta às 6h45 da manhã para que ela possa ser exercitar antes do trabalho.
My toast always gets burnt too quickly, so I set the toaster to go off after one minute.
Minha torrada sempre fica queimada rapidamente, então eu programei torradeira para apitar depois de um minuto.
As soon as the bell goes off in the afternoon, the students leave the school building quickly.
Assim que o sino toca à tarde, os estudantes saem do prédio da escola rapidamente.
6 – Go off como estragar comida:
This milk has been in the fridge for over a month, and I think it's gone off.
Este leite está na geladeira há mais de um mês e eu acho que (ele) estragou.
(Perceba que o phrasal verb está junto com um verbo auxiliar: has.  Isto quer dizer que ele está na forma do present perfect, que conta que uma ação aconteceu no passado mas não sabemos quando.)
Mary thinks the eggs have gone off because of how they smell.
Mary acha que os ovos estragaram por causa de como eles cheiram.
(Ou, por causa do cheiro deles)
The mangoes had gone off and were definitely too mushy to eat for breakfast.
As mangas tinham estragado estavam definitivamente muito moles para comer no café da manhã.
(Na frase acima  temos had gone off que está no past perfect.  Este tempo verbal mostra  que uma ação ocorreu no passado antes de outra também no passado.)
7 – por fim, go off no sentido de sair do combinado ou mudar de planos:
Jeff is such a good actor that he can go off script and still have an amazing performance.
Jeff é tão bom ator que ele pode sair do script e ainda ter uma performance incrível.
If we go off the trail too much we might not be able to find our way back to the campsite.
Se nós desviarmos/sairmos da trilha demais nós talvez não seremos capazes de encontrar o caminho de volta para acampamento.
Every time Janell goes off her diet, she always gains weight back really quickly.
Toda vez que Janell  sai de sua dieta, ela sempre ganha peso de volta bem rapidamente.
Agora que você conhece todos os usos de go off é hora de colocar em prática o que você leu.  Pegue cada exemplo e tradução e coloque no Anki para poder praticar. Gostou do post? Então comente e compartilhe para ajudar outros estudantes da inglês.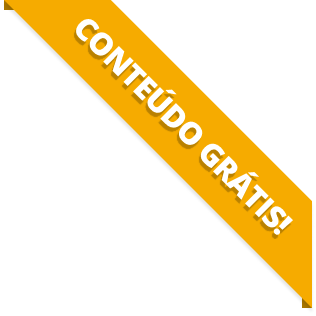 BAIXE O MATERIAL DO POST(PDF+MP3) PARA ESTUDAR QUANDO E COMO QUISER.