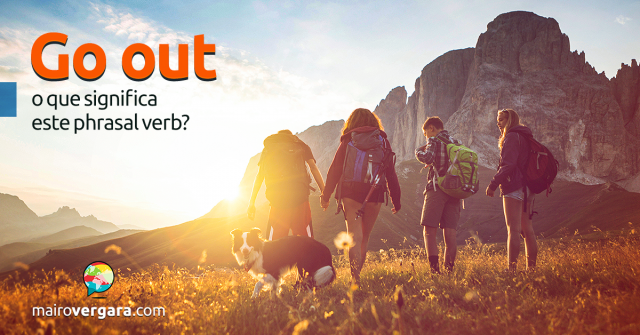 Você já deve ter ouvido a expressão do post de hoje: go out. O sentido mais comum desse phrasal verb, e que você já deve saber, é sair de um lugar. Usamos go out também no sentido de sair para se divertir. Mas existem mais cinco sentidos desse phrasal verb: estar namorando ou ficando com alguém; viajar; apagar ou extinguir; disseminar ou divulgar e sair de moda.
Como o phrasal verb go out é muito comum e super usado pelos nativos, você deve aprender todas as maneiras em que ele é usado, para realmente ficar craque no inglês. E usando o Anki para praticar o idioma, seu vocabulário pode se expandir muito mais rápido. Quer entender mais sobre essa ferramenta? Clique aqui.
Repare bem em cada contexto em que o go out é usado para entender as diferenças dos sentidos desse phrasal verb:
1 – O primeiro sentido de go out que vamos ver é sair de um lugar:
Let's go out and look at the stars.
Vamos sair e olhar as estrelas.
The seas are too rough for the ships to go out today.
Os mares estão muito bravos para os navios saírem hoje.
Last year's champion went out in the second round.
O campeão do ano passado saiu na segunda rodada.
(Passado simples de go = went.)
We ran out of rice, so I went out for some more.
O nosso arroz acabou, então eu saí para (comprar) um pouco mais.
(Perceba que coloquei o comprar entre parênteses, pois a compra está implícita.)
England went out of the World Cup amid great controversy.
A Inglaterra saiu da Copa do Mundo em meio a uma grande controvérsia.
2 – Sair para se divertir também é go out: 
Instead of cooking, let's go out for dinner tonight.
Ao invés de cozinhar, vamos sair para jantar hoje à noite.
Those guys don't have much time to go out.
Aqueles caras não tem muito tempo para sair.
We go out a lot during the holiday season.
Nós saímos muito durante a temporada de férias.
I wanted the evenings free for going out with friends.
Eu queria as noites livres para sair com os amigos.
(Na maioria das vezes que temos um verbo depois de uma preposição, esse verbo tem que ter a partícula ING. Por isso temos going depois da preposição for. Mas o verbo continua no infinitivo.)
The Smiths went out with the Franklins to a movie.
Os Amiths saíram com os Franklins para (assistir) um filme.
3 – Os próximos exemplos são bastante usados no dia-a-dia, de uma forma bem informal. Go out como estar namorando ou ficando com alguém, ou seja, "saindo" com alguém.
How long have Rob and Sue been going out?
Há quanto tempo o Rob e a Sue estão saindo?
(Muita atenção à estrutura have + been + verbo com o ing. Essa é estrutura do tempo verbal chamado present perfect continuous, que nos passa a ideia de que alguma ação começou no passado e continua até hoje.)
Greg used to go out with Katy.
Greg costumava sair com a Katy.
They started going out a couple of months ago, and now they are inseparable.
Eles começaram a sair alguns meses atrás, e agora eles são inseparáveis.
4 – Go out pode ser sinônimo de viajar:
She wished she had been able to go out to South Africa with Nicola.
Ela gostaria de ter sido capaz de viajar para a África do Sul com Nicola.
We went out to the country to visit the dairy farm.
Nós viajamos para o interior para visitar a fazenda de laticínios.
This ferry goes out to the islands.
Essa balsa viaja para as ilhas.
5 – Outros sinônimos de go out são extinguir ou apagar:
The fire must have gone out during the night.
O fogo deve ter se extinguido durante a noite.
(No exemplo acima o phrasal verb está no present perfect – have gone out – que passa a ideia de que algo aconteceu no passado e não sabemos quando.)
The candle went out and left us in darkness.
A vela apagou e nos deixou no escuro.
All the lights went out.
Todas as luzes apagaram.
6 – Go out no sentido de espalhar, ser enviado, divulgar:
The package went out last week.
O pacote foi enviado semana passada.
The invitations went out two weeks before the party.
Os convites foram enviados duas semanas antes da festa.
The word went out that the couple was getting a divorce.
A notícia se espalhou que o casal estava se divorciando.
("Word wen out" é uma expressão que quer dizer "a notícia se espalhou".)
7 – Sair de moda é o último sentido de go out que vamos ver:
That hairstyle went out about ten years ago.
Aquele corte de cabelo saiu de moda aproximadamente dez anos atrás.
Big collars are going out of fashion.
Golas altas estão saindo de moda.
(Repare na estrutura verb to be + verbo com ing. É o present continuous, que passa a ideia de que algo acontece naquele momento.)
High boots went out last year.
Botas altas saíram de moda ano passado.
Se você gostou, lembre-se de compartilhar e comentar o post. E aguarde o próximo!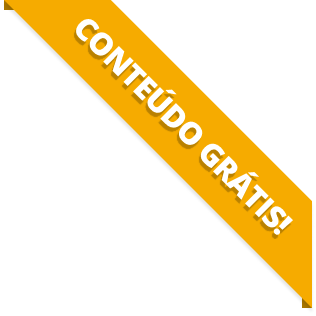 BAIXE O MATERIAL DO POST(PDF+MP3) PARA ESTUDAR QUANDO E COMO QUISER.