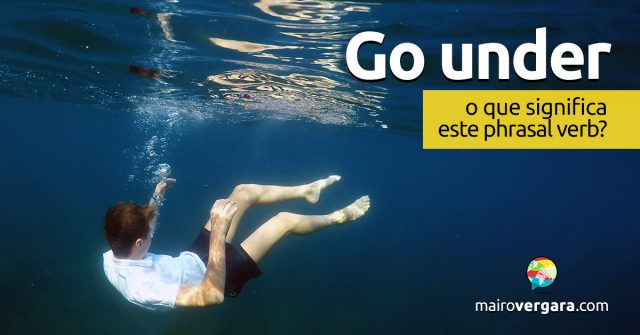 Hoje vamos conhecer o phrasal verb go under. Ele pode ter cinco sentidos: passar por debaixo de algo; ser guardado debaixo de algo; afundar, submergir; ir à falência; ficar inconsciente. As palavras go e under significam "ir" e "abaixo", o que sem dúvida remete a esses cinco sentidos de go under como phrasal verb. Veremos exemplos de go under na prática, em cada um desses sentidos.
Antes de ver os exemplos, é importante que você aprenda a usá-los adequadamente. Para tanto, recomendamos sempre o Anki, que é um programa de revisão fantástico. Ele nos ajuda a memorizar vocabulário com muita facilidade; veja o tutorial completo do Anki e saiba como.
1 – Vejamos primeiro go under como passar "por debaixo de" algo. Para todos os exemplos, leia-os com atenção e ouça a narração várias vezes:
The boat went under the bridge.
O barco passou por debaixo da ponte.
("Went" é o passado de "go".)
The dog went under the table.
O cachorro foi para debaixo da mesa.
The boats went under us as we stood on the bridge.
Os barcos passavam por debaixo, enquanto nós ficávamos em pé na ponte.
After you go under the bridge and make a right, you'll see the store up ahead.
Depois que você passar por debaixo da ponte e virar à direita, você vai ver a loja logo à frente.
2 – Agora, go under como "ficar guardado debaixo de" alguma coisa:
That box goes under the bed.
Essa caixa fica guardada debaixo da cama.
I think it goes under that category.
Eu acho que fica sob aquela categoria.
(Aqui o falante quer dizer apenas que o lugar da coisa em questão é naquela categoria, sem a nuance específica de "guardar".)
All the Christmas presents go under the tree after the children are asleep.
Todos os presentes de natal ficam guardados debaixo da árvore depois de as crianças estarem dormindo.
This goes under the bed, for now. Someday we'll have rooms and rooms for books.
Isto fica guardado debaixo da cama, por agora. Algum dia nós teremos salas e mais salas para livros.
3 – Go under como "afundar", "submergir":
This leaky boat is about to go under.
Este barco vazante está prestes a afundar.
The crowd watched as the ship went slowly under.
A multidão assistiu enquanto o navio afundava lentamente.
Captain, if this boat takes on any more water, it'll go under!
Capitão, se este barco pegar mais água, ele vai afundar!
After capsizing, the ship went under very slowly.
Depois de virar, o navio afundou bem lentamente.
The ship leaked so badly that it finally went under.
O navio vazava tão seriamente que ele finalmente afundou.
4 – Agora, go under como "ir à falência":
Is the film industry going under?
A indústria do cinema está indo à falência?
A lot of businesses go under in the first year.
Muitas empresas vão à falência no primeiro ano.
Nothing could be done to keep the bank from going under.
Nada podia ser feito para impedir o banco de ir à falência.
Thousands of companies went under during the recession.
Milhares de empresas foram à falência durante a recessão.
We feared the business would go under after the founder died.
Nós temíamos que a empresa iria à falência depois que o fundador morreu.
("would go" equivale ao futuro do pretérito "iria".)
Businesses have gone under, and there has also been an impact on jobs.
Empresas foram à falência, e também houve um impacto em empregos.
If one firm goes under it could provoke a cascade of bankruptcies.
Se uma empresa for à falência, isso poderia provocar uma cascata de falências.
5 – Go under como "ficar inconsciente" — geralmente devido a uma anestesia:
Tom went under and the operation began.
Tom ficou inconsciente devido à anestesia e a operação começou.
After you go under, you'll wake up in the recovery room.
Depois que você ficar inconsciente devido à anestesia, você vai acordar na sala de recuperação.
She tried desperately to fight off her drowsiness but felt herself going under.
Ela tentou desesperadamente lutar contra sua sonolência, mas sentiu-se ficando inconsciente.
After a few minutes, she went under and the surgeon began to work.
Depois de alguns minutos, ela ficou inconsciente devido à anestesia e o cirurgião começou a trabalhar.
The surgeons gave me a strong anesthetic, and I quickly went under.
Os cirurgiões deram-me um forte anestésico, e eu rapidamente fiquei inconsciente.
Gostou de conhecer o phrasal verb go under? Lembre-se de compartilhar o post. Se tiver alguma sugestão para a gente, comente baixo. Até mais!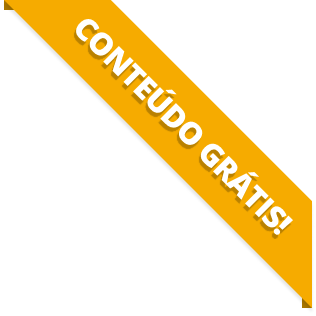 BAIXE O MATERIAL DO POST(PDF+MP3) PARA ESTUDAR QUANDO E COMO QUISER.