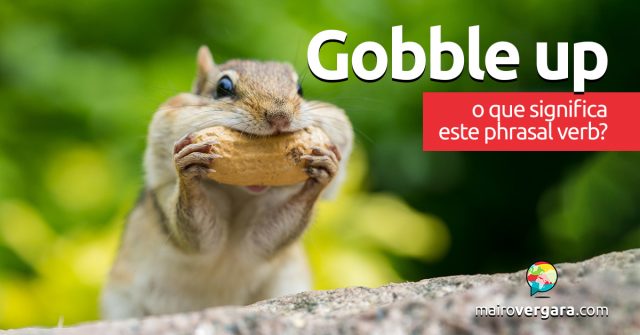 Gobble é uma palavra de origem onomatopeica, ou seja, cujo som imita o som do fenômeno que ela descreve – no caso, o de "devorar" ou "deglutir" um alimento. Pronuncie gobble em voz alta, vamos lá, sem acanhamentos. Não é verdade que realmente parece alguém engolindo?
Pois "devorar" ou "engolir" é o primeiro e mais literal significado de gobble up. No entanto, a palavra é usada de forma figurada em uma série de outras situações que vamos ver aqui: no caso de alguém que "devora" um livro (lê rapidamente), no caso de uma companhia que "engole" uma concorrente menor (tomando controle dela ou a levando à falência), no caso de recursos financeiros que são "engolidos" por alguma exigência da vida… e, finalmente, no caso de alguém que "se apodera" de todo um recurso – por exemplo, no caso de compradores que acabam com todo o estoque de manteiga do supermercado, como na Crise da Manteiga na Noruega, em 2011/12 (sim, isso aconteceu!).
Abra o Anki aí para anotar algumas das frases e vamos examinar um por um cada uso de gobble up.
1 – "Engolir", "devorar" um alimento.
The cakes had all been gobbled up.
Os bolos haviam todos sido devorados.
Now that the baby is eating solid food, she just gobbles up anything we put in front of her.
Agora que a bebê está comendo alimentos sólidos, ela simplesmente devora tudo que colocamos na frente dela.
We gobbled up our meal and left for the theater.
Engolimos nossa refeição e saímos para ir ao teatro.
We gobbled up all of the cake in one evening.
Engolimos o bolo todo em uma noite.
2 – "Devorar" um livro ou outro material escrito.
After being gone for so long, they gobbled up all the local news.
Depois de ter estado longe por tanto tempo, eles devoraram todas as notícias locais.
She loves reading and if she gets the chance she will spend all night gobbling up books.
Ela adora ler e, se consegue a oportunidade, passa a noite toda devorando livros.
When I enjoy a novel, I don't gobble up whole chapters in the same way.
Quando gosto de um romance, eu não devoro capítulos inteiros da mesma forma.
3 – "Engolir" ou "absorver" um recurso (geralmente dinheiro).
The mounting legal costs quickly gobbled up their savings.
Os custos legais, cada vez maiores, engoliram rapidamente as economias delas.
(Mounting se refere a algo que está "escalando" ou "subindo"; podemos traduzir como "cada vez maior".)
The military gobbles up all the money.
O exército absorve todo o dinheiro.
The firm's expenses gobbled up 44% of revenues.
As despesas da firma engoliram 44% dos rendimentos.
Inflation has gobbled up our wage increases.
A inflação absorveu os nossos aumentos salariais.
Hotel costs gobbled up most of their holiday budget.
Os custos com hotéis engoliram a maior parte do dinheiro deles para férias.
4 – Gobble up pode significar "tomar controle" ou "apossar-se" de uma companhia (como quando uma companhia maior "absorve" uma rival menor). Traduzimos exatamente assim: "absorver".
Private equity firms are gobbling up data centers.
Firmas privadas de ações estão absorvendo os centros de dados.
Air France gobbled up its main French rivals, Air Inter and UTA.
A Air France absorveu suas principais rivais francesas, a Air Inter e a UTA.
Their company was intent on gobbling up weaker rivals.
A empresa deles pretendia absorver as rivais mais fracas.
(Note o uso da estrutura to be intent on, "ter a intenção de", "pretender".)
5 – Finalmente, gobble up se refere a "gastar", "acabar com", "apoderar-se" ou "tomar conta" de um recurso qualquer:
The shoppers gobbled all the sale merchandise up in a few hours.
Os compradores acabaram com todas as mercadorias da liquidação em poucas horas.
They gobbled up everything.
Eles acabaram com tudo.
Developers have gobbled up all of the least expensive homes in our neighborhood, unfortunately.
Promotores se apoderaram de todas as casas menos caras no nosso bairro, infelizmente.
E por aqui concluímos o post de hoje! O que você achou do verbo gobble up?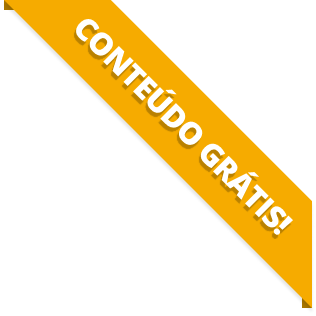 BAIXE O MATERIAL DO POST(PDF+MP3) PARA ESTUDAR QUANDO E COMO QUISER.