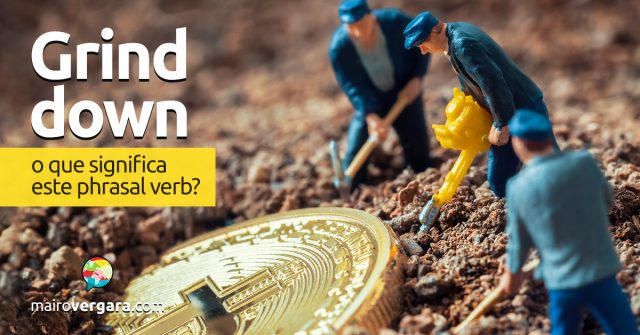 Grind down é um phrasal verb simples. Ele equivale basicamente ao verbo "desgastar", nos sentidos de "desgastar fisicamente um material" e (sendo este figurado) "erodir a confiança ou força de alguém através de tratamento cruel ao longo do tempo".
Veremos aqui diversos exemplos de grind down em contexto. Adicionalmente, trataremos da expressão grind down to a halt ou simplesmente grind to a halt, que significa "parar", "chegar a uma interrupção/pausa".
Antes de continuar, quero indicar o Anki para você. Esse fantástico programa de revisão é a ferramenta perfeita para aquisição veloz de vocabulário. Aprenda a utilizá-lo junto às frases de exemplo deste post, em nosso tutorial completo.
1 – Vejamos primeiramente exemplos de grind down como "desgastar" no sentido de "tratar alguém de maneira cruel durante um longo período e destruir sua confiança/força":
Poverty ground her spirit down.
A pobreza desgastou o espírito dela.
Mundane everyday things which just grind people down.
Coisas mundanas do dia-a-dia que simplesmente desgastam as pessoas.
The constant nagging ground down the employees at last.
O resmungar constante desgastou finalmente os empregados.
The job was grinding him down without making him rich.
O trabalho estava desgastando-o sem torná-lo rico.
We know that his years of drudgery have ground him down.
Nós sabemos que seus anos de estafa desgastaram ele.
These people have been ground down by years of oppression.
Essas pessoas foram desgastadas por anos de opressão.
Ground down by years of abuse, she did not have the confidence to leave him.
Desgastada por anos de abuso, ela não tinha a confiança de deixá-lo.
2 – Agora vejamos exemplos de grind down no sentido literal de "desgastar" fisicamente algo. Grind down também equivale a "alisar" ou "aplainar" algo através desse processo de desgaste.
Please grind down this rough spot.
Por favor aplaine este local irregular.
Grind this down to make it smooth.
Aplaine isto para deixar liso.
The old dog's teeth had been ground down by use.
Os dentes do cachorro velho foram desgastados pelo uso.
The miller ground down the wheat for the farmers.
O moleiro triturava o trigo para os fazendeiros.
The jeweler ground the opals down into beautiful egg-shaped pieces.
O joalheiro reduziu as opalas a lindas peças ovais.
("Reduzir" aqui implica que foi através de um processo de desgaste proposital. Nesse contexto, seria inadequado dizer "desgastou" ou "triturou".)
3 – Agora vejamos a expressão grind (down) to a halt. "Halt" significa interrupção, parada ou suspensão. Como já vimos que grind down tem essa conotação de algo gradualmente atingir outro estado, grind down to a halt significa "parar" ou "chegar a uma interrupção" de forma gradual. Confira os exemplos:
The bus then slowly ground to a halt.
O ônibus então lentamente parou.
In summer traffic all but grinds to a halt.
No tráfego do verão, tudo quase para.
The machine eventually ground down to a halt.
A máquina eventualmente parou.
The surge of modernism finally seemed to grind to a halt.
A onda do modernismo finalmente pareceu chegar a uma interrupção.
Agora é só praticar com o Anki para realmente integrar grind down ao seu vocabulário. Espero que tenha curtido, comente ou deixe sugestões abaixo e até mais!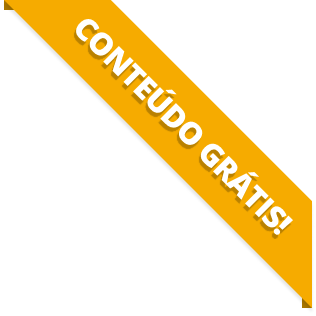 BAIXE O MATERIAL DO POST(PDF+MP3) PARA ESTUDAR QUANDO E COMO QUISER.