Grow out of é um phrasal verb bastante útil. Ele tem três sentidos: (1) crescer e não caber mais numa roupa; (2) amadurecer e abandonar um hábito ou característica; (3) ser criado a partir de outra coisa. Vamos estudar cada um separadamente e com vários exemplos em contexto, mais adiante neste post.
Note que a tradução literal de grow out of é "crescer para fora de". Tem tudo a ver com os três sentidos que já vimos, não é mesmo? Mas tenha em mente que, com vários outros phrasal verbs, isso não acontece; a tradução literal nada tem a ver com os sentidos reais.
Agora vamos aos exemplos de grow out of em contexto. Basta ler e ouvir as frases atentamente, para dominar esse phrasal verb. Agora, com o objetivo de memorizar definitivamente o que aprendeu, recomendamos que você use o Anki, um excelente programa de revisão. Saiba como usar o Anki junto às frases de exemplo, em nosso tutorial completo do Anki.
1 – Vejamos primeiro exemplos de grow out of como "crescer e não caber mais em" alguma peça de vestuário (a frase em português é bem mais longa, como você pode ver; essa é uma das vantagens dos phrasal verbs: dizer algo bem resumidamente, sem perder a clareza):
He quickly grew out of his clothes.
Ele rapidamente cresceu e não coube mais em suas roupas.
("grew" é passado de "grow".)
You've grown out of your shoes again.
Você cresceu e não cabe mais em seus sapatos novamente.
("grown" é particípio passado de "grow".)
He's already grown out of his school uniform.
Ele já cresceu e não cabe mais em seu uniforme escolar.
The baby has already grown out of her infant onesies.
O bebê já cresceu e não cabe mais em seus macacões infantis.
He grew out of his suit, and he's only worn it three times.
Ele cresceu e não cabe mais em seu terno, e ele só o usou três vezes.          
Chances are great the baby will grow out of it long before it is worn out.
É muito provável que o bebê vá crescer e não caber mais nisso, muito antes de estar gasto.
2 – Agora, grow out of como "amadurecer e abandonar" determinado comportamento ou característica:
She hoped to grow out of her bad habits.
Ele tinha a esperança de amadurecer e abandonar seus maus hábitos.
They thought I would grow out of my fear of spiders.
Eles pensaram que eu iria amadurecer e abandonar meu medo de aranhas.
Haven't you grown out of your fear of the dark yet?
Você não amadureceu e abandonou seu medo do escuro ainda?
As it happens, lying was a habit my friend grew out of.
Acontece que mentir foi um hábito que meu amigo abandonou ao amadurecer.
("as it happens" é literalmente "como acontece". A sintaxe da tradução aqui é diferente, mas o sentido é o mesmo.)
He wants to be a rapper, but I think he'll grow out of it.
Ele quer ser um cantor de rap, mas eu acho que ele vai amadurecer e abandonar isso.
Unfortunately, lying is not something that we grow out of.
Infelizmente, mentir não é algo que nós abandonamos ao amadurecer.
3 – Por fim, temos grow out of como "emergir de", "surgir a partir de" ou "ser criado a partir de" algo:
Other issues grew out of the policy review.
Outras questões emergiram da revisão de políticas.
This article grew out of a few scribbled notes.
Este artigo emergiu de algumas notas rabiscadas.
The poems grew out of her disturbed imagination.
Os poemas emergiam de sua imaginação perturbada.
My novel grew out of a short story I'd written as a kid.
Meu romance emergiu de um conto que eu havia escrito quando criança.
The new law grew out of people's dissatisfaction with the election results.
A nova lei emergiu da insatisfação das pessoas com o resultado das eleições.
Can you believe their fist-fight grew out of a tense exchange in the check-out line?
Você consegue acreditar que a luta corporal deles emergiu de uma tensa discussão na fila do caixa?
("exchange" é sinônimo de "troca", "intercâmbio", por vezes com o sentido de um "intercâmbio de falas, afirmações", ou seja, uma "discussão".)
Chegamos ao final. Não se esqueça de compartilhar, sinta-se livre para comentar qualquer sugestão de post e até a próxima!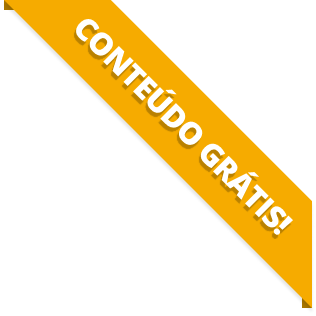 BAIXE O MATERIAL DO POST(PDF+MP3) PARA ESTUDAR QUANDO E COMO QUISER.