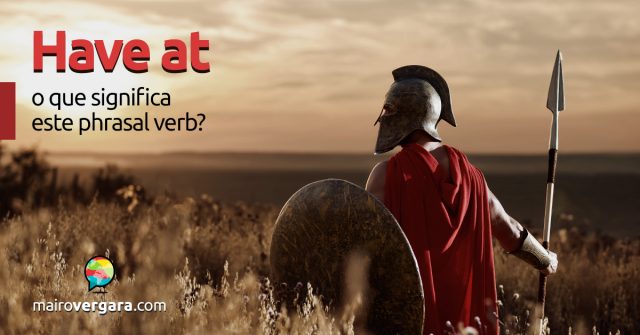 Lembro-me de ter visto o have at, nosso phrasal verb de hoje, num seriado. Ele é muito usado naquele tipo de contexto. Um embate entre os cavaleiros Sandor Clegane e Ser Hugh estava prestes a ocorrer e, para dar início à luta, o Rei Robert diz: have at him ("ataque-o").
Have at tem apenas um sentido: atacar algo vigorosamente e agressivamente. É muito comumente usado como um comando, a exemplo da situação mencionada acima.
Agora, a melhor maneira de você fixar esse phrasal verb é praticando com os exemplos abaixo. Mas além disso: você já conhece o Anki? Esse programa de revisão é parte fundamental do método que ensinamos. Ele é a ferramenta perfeita para a aquisição veloz de vocabulário numa língua. Veja o tutorial completo.
I say let the sea otters have at them.
Digo para deixar as lontras-marinhas atacarem eles.
(Poderia ser "Eu digo: deixem as […]".)
Somehow, we thought we had to have at each other.
Por alguma razão, nós pensamos que tínhamos de atacar um ao outro.
("Somehow" pode ser "de alguma maneira", "por algum motivo".)
Have at you, you English rogue!
Aqui vou eu, seu Inglês patife!
("Have at you/ye" é uma frase cunhada há muito tempo. Um indivíduo diz a outro quando está prestes a atacar.)
First, he decided to have at his correspondence.
Primeiro, ele decidiu atacar a correspondência dele.
Urging the dog on, he said, "Go on, Rover, have at him."
Incitando o cachorro, ele disse, "Vá lá, Rover, ataque ele."
It's time to have at straightening out these files.
É hora de atacar a tarefa de organizar estes arquivos.
We are ready to start, let's have at it.
Nós estamos prontos para começar, vamos atacar (a tarefa).
(O pronome "it" refere-se a uma tarefa/ação mencionada anteriormente.)
Then, we'll toss them over the fence and let the goats have at them.
Então, nós vamos jogar eles pela cerca e deixar os bodes atacarem eles.
Sometimes I'll repost it to Instagram and have my fans have at them.
Às vezes eu repasso no Instagram e peço a meus fãs para os atacarem.
(Mais literalmente seria "e tenho meus fãs a atacá-los". É frequente o uso de "have", assim como "get", para indicar um ato de comando ou uma solicitação.)
When placing a plate of brownies down in front of his drunk friends, Tom said "Have at it, boys."
Ao colocar uma bandeja de brownies em frente a seus amigos embriagados, Tom disse "Ataquem, rapazes."
É isso por hoje. Compartilhe o post e, se tiver alguma dúvida sobre o phrasal verb have at, comente abaixo. Até mais!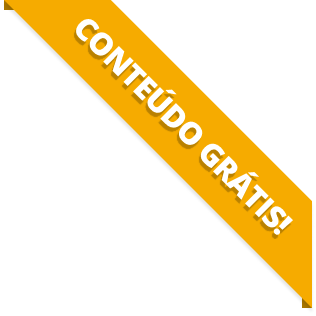 BAIXE O MATERIAL DO POST(PDF+MP3) PARA ESTUDAR QUANDO E COMO QUISER.