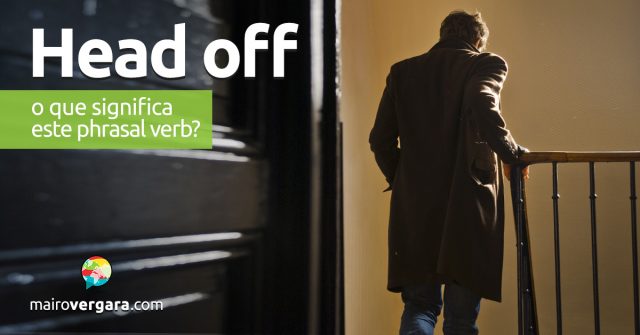 Head off é um daqueles phrasals que existem para complicar a vida: tem uma série de significados bem disparatados, nada a ver um com o outro. Mas isso não é o fim do mundo, porque você não tem que aprender tudo de uma vez! O importante, isso sim, é tomar nota cada vez que você vir a expressão sendo usada. Você pode prestar atenção na frase, ver com qual significado o phrasal verb foi usado e depois anotar no Anki para revisar mais tarde. Esse é um bom método de aprendizagem orgânica.
Ou… ou você pode simplesmente anotar todos os significados aqui, passar direto para o Anki e revisar até que tenha ficado bem fixo na sua mente. É um método de "força bruta", por assim dizer, mas funciona também – especialmente se você estiver procurando aplicar a frase nas suas próprias conversas.
Vamos ver, então, cada um dos significados de head off.
1 – Head off é usado antes de mais nada com o sentido de "ir embora" ou "sair/ir (para algum lugar)". Por exemplo, você poderia dizer: I'm heading off to the shopping mall para dizer que "está saindo para o shopping".
I'm heading off now.
Estou saindo agora.
Louise just headed off to the store, but you can probably still catch her, if you leave now.
A Louise acabou de ir para a loja, mas você provavelmente ainda consegue alcançá-la, se sair agora.
She's heading off to New York City next week.
Ela está indo para New York City na semana que vem.
He headed off for the mountains for his annual vacation.
Ele foi para as montanhas para as suas férias anuais.
We should be heading off soon.
Devemos ir embora logo.
What time are you heading off?
A que horas você vai embora?
2 – Outro sentido de head off é "evitar" ou "impedir" que algo ruim aconteça, ou então "se desviar" de algo ruim.
I hope we can head off trouble.
Espero que possamos evitar problemas.
We can head it off. Have no fear.
Podemos nos desviar disso. Não tenha medo.
They worked round the clock to head off the flu epidemic.
Eles trabalharam vinte e quatro horas por dia para evitar a epidemia de gripe.
(Leia mais sobre a expressão round/around the clock aqui.)
The president intervened to head off the conflict.
O presidente interveio para evitar o conflito.
We managed to head off a financial crisis last year, but we may not be so lucky this year.
Conseguimos evitar uma crise financeira no ano passado, mas talvez não tenhamos tanta sorte esse ano.
They agreed to meet government ministers in an attempt to head off a major conflict.
Eles concordaram em se encontrar com ministros do governo em uma tentativa de evitar um sério conflito.
The country needs to find oil in time to head off a serious energy crisis.
O país precisa encontrar petróleo a tempo de evitar uma séria crise de energia.
The police acted quickly and managed to head off a violent confrontation.
A polícia agiu com rapidez e conseguiu evitar um confronto violento.
He would ask Congress to intervene and head off a strike.
Ele pediria ao congresso para intervir e impedir uma greve.
3 – Em um sentido relacionado ao anterior, head off pode significar "impedir" ou "bloquear" algo antes que aconteça.
I'm calling the editor now to head off this story before they print it.
Vou ligar para o editor agora para bloquear essa história antes que eles a imprimam.
The town headed off the attempt to build another mall.
A cidade bloqueou a tentativa de construir outro centro comercial.
The city council wanted to pass a restrictive zoning ordinance, but the mayor headed them off.
O conselho da cidade queria passar uma ordenança de restrição de zoneamento, mas o prefeito os impediu.
4 – Finalmente, head off significa "interceptar" alguém que está indo para outro lugar ou que está fugindo.
Can you head Mom off before she comes home and catches us having a party here?
Você pode interceptar a mãe antes que ela venha para casa e nos pegue tendo uma festa aqui?
I think I can head her off before she reaches the police station.
Acho que consigo interceptá-la antes que ela chegue à delegacia policial.
Try to head him off before he gets home.
Tente interceptá-lo antes que ele chegue em casa.
The sheriff headed off the gangsters at the pass.
O xerife interceptou os gangsters no desfiladeiro.
Soldiers headed them off at the border.
Os soldados os interceptaram na fronteira.
Let's try and head them off before they cross the bridge.
Vamos tentar interceptá-los antes que eles cruzem a ponte.
Como você vê, head off tem sentidos bem diferentes, mas nada assustador. Nada que um pouco de esforço e repetição não resolva!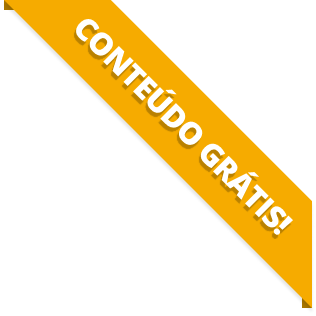 BAIXE O MATERIAL DO POST(PDF+MP3) PARA ESTUDAR QUANDO E COMO QUISER.