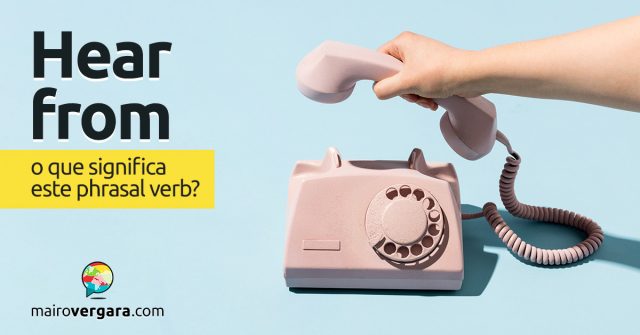 O phrasal verb hear from é bastante presente no cotidiano. Ele é simples e tem apenas três sentidos: (1) ter notícias de alguém; (2) escutar o que alguém tem a dizer; (3) receber uma bronca de alguém.
Lembremos que os phrasal verbs são estruturas compostas de um verbo e uma partícula (a qual pode ser um advérbio ou uma preposição). No caso, temos o verbo hear (ouvir) e a partícula from (de). Portanto, o sentido literal de hear from é "ouvir de", o que de fato tem a ver com o que vimos.
Vamos agora aos exemplos de hear from em contexto, para que você assimile bem o uso dele. Leia e ouça essas frases várias vezes, e depois use o Anki para memorizar de fato o que aprendeu. O Anki é um programa de revisão, que por meio do sistema de repetição espaçada, nos ajuda a adquirir vocabulário com muita facilidade. Veja o tutorial completo do Anki e saiba mais.
1 – Seguem exemplos de hear from como "ter notícias de" alguém:
It's years since I heard from Jill.
Há anos que eu não tenho notícias de Jill.
(Tradução bem literal: "São anos desde que eu ouvi de Jill".)
We heard from them yesterday.
Nós tivemos notícias sobre eles ontem.
I haven't heard from her lately.
Eu não tenho tido notícias sobre ela ultimamente
I haven't heard anything from her lately.
Eu não tenho tido nenhuma notícia sobre ela ultimamente.
We haven't heard from her for ages.
Nós não temos tido notícias sobre ela faz tempo.
("for ages" é literalmente "por eras" ou "durante eras". "faz tempo" foi só uma adaptação a esse contexto.)
Have you heard from Steve recently?
Você teve notícias do Steve recentemente?
We're still waiting to hear from the bank about our mortgage.
Nós ainda estamos esperando ter notícias do banco sobre nossa hipoteca.
2 – Agora, hear from como "escutar" o que alguém tem a dizer:
The jury heard the testimony from the witness.
O júri escutou o depoimento da testemunha.
The Commission heard from over thirty witnesses.
A Comissão escutou mais de trinta testemunhas.
OK, the board will hear from you now.
OK, a diretoria vai escutar você agora.
The police would like to hear from anyone who witnessed the accident.
A polícia gostaria de escutar qualquer um que tenha testemunhado o acidente.
3 – Por fim, hear from como "ouvir uma bronca de" alguém:
If you don't do your homework, you're going to hear from me.
Se você não fizer sua lição de casa, você vai ouvir uma bronca de mim.
If you don't get home on time, you'll be hearing from your father.
Se você não chegar em casa na hora, você vai ouvir uma bronca de seu pai.
He'd better apologize to you or he'll be hearing from me.
É melhor ele pedir desculpas a você ou ele vai ouvir uma bronca de mim.
I'm definitely going to hear from my parents when they see my bad grades.
Eu vou definitivamente ouvir bronca de meus pais quando eles verem minhas notas ruins.
Curtiu essa dica? Lembre-se de compartilhar o post. Se tiver alguma dúvida ou sugestão, comente abaixo. Bons estudos e até mais!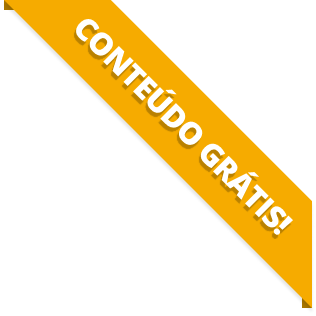 BAIXE O MATERIAL DO POST(PDF+MP3) PARA ESTUDAR QUANDO E COMO QUISER.