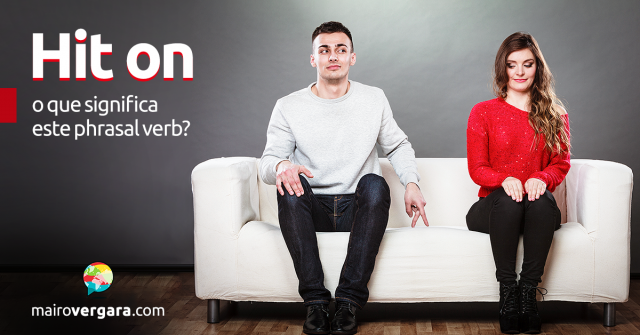 Hit on é daqueles phrasal verbs que têm muitas maneiras de serem usados. O jeito mais coloquial de usarmos hit on é no sentido de dar em cima de alguém ou flertar com alguém. Essa expressão é bem comum em seriados e filmes. Mas hit on também quer dizer descobrir algo por acaso. Além disso, pensar em algo, especialmente quando pensamos em algo novo, também pode ser hit on. E a maneira mais literal de usarmos o phrasal verb hit on é no sentido de bater em alguma coisa.
Nos exemplos abaixo, você verá diferentes situações em que usamos o phrasal verb hit on. Mas para realmente aprender essa expressão, você precisa praticá-la. Como? Usando o Anki. Se você ainda não conhece essa ferramenta de repetição espaçada, clique aqui e leia nosso post completo sobre ela. Pronto para os exemplos?
1 – Vamos começar com hit on em seu sentido mais coloquial, ou seja, dar em cima de alguém, flertar com alguém: 
I thought he was going to hit on me, but he didn't.
Eu achei que ele ia dar em cima de mim, mas ele não deu.
(Uma das maneiras de colocar um verbo no futuro é usando o going to antes dele, como no exemplo acima.)
I can't believe that the bartender hit on me!
Eu não acredito que o bartender deu em cima de mim!
(Perceba que o passado de hit é hit. Você saberá se a frase está no passado pelo contexto.)
The women were all hitting on George, but he didn't complain.
As mulheres estavam todas dando em cima do George, mas ele não reclamou.
(Hitting é a forma contínua de hit e expressa que algo está ocorrendo naquele momento.)
Pete doesn't even realize half the time when girls are hitting on him.
Pete nem mesmo percebe metade das vezes quando as garotas estão dando em cima dele.
2 – Agora, hit on no sentido de descobrir algo por acaso:
I hit on it when I wasn't able to sleep one night.
Eu descobri isso quando eu não estava conseguindo dormir uma noite.
She was scared he might hit on the truth.
Ela estava com medo que ele poderia descobrir a verdade.
I hit on Tom in an amateur play production. I offered him a job in my nightclub immediately.
Eu "descobri" Tom em uma produção amadora de uma peça. Eu o ofereci trabalho em minha casa noturna imediatamente.
3 – Hit on como pensar em algo, geralmente novo:
Adams and her record producer hit on a jazzy, sophisticated style.
Adams e seu produtor de discos pensaram em um estilo jazzístico e sofisticado.
They hit on the idea of celebrating the occasion with a concert.
Eles tiveram a ideia de celebrar a ocasião com um concerto.
She hit on a new scheme for removing the impurities from drinking water.
Ela pensou em um novo esquema para remover as impurezas da água potável.
We finally hit on a solution to our financial problems.
Nós finalmente pensamos em uma solução para os nossos problemas financeiros.
4 – Por fim, hit on em seu sentido literal, isto é, bater/acertar em algo:
The stone hit me on the leg.
A pedra me acertou na perna.
I hit the beaver on its side and it didn't seem to feel it.
Eu bati no castor no seu lado e ele parece que não sentiu.
A branch fell off the tree and hit me on the back.
Um galho caiu da árvore e me acertou nas costas.
She hit herself on her left cheek.
Ela se bateu na bochecha esquerda.
Espero que você faça bom proveito dos exemplos do post para poder estudar e seu inglês ficar cada dia melhor. Comente com a gente o que você achou do phrasal verb hit on e, caso tenha gostado do post, compartilhe-o.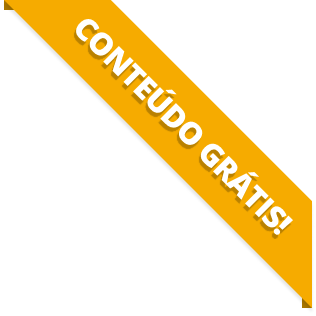 BAIXE O MATERIAL DO POST(PDF+MP3) PARA ESTUDAR QUANDO E COMO QUISER.